Being creative we often have so many exciting innovative ideas in our heads, whether big or small, that we feel this urge to do them all at the same time. From creating that exciting line of designs, to a bespoke product line or preparing that dream client project we have this overwhelming excitement to do them all, whilst we're filled with a push of motivation. However practically we know that with only one of us, limited time and energy it's nearly impossible to do them all at the same time.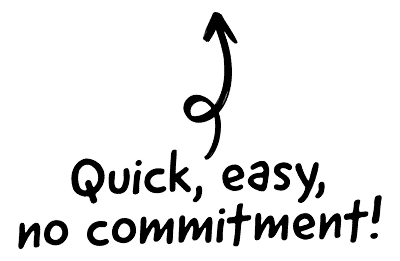 Although there are ways in which you can really hone your sparks of inspiration and ideas into more manageable and practical chunks. How on earth can I do that you say? Well here are a few tips to show you how, helping you to stay creatively on the ball, focusing on what you want to achieve and completing them successfully.
1. Write all your ideas down
This could be in a notebook, on a sheet of paper or a whiteboard. By writing down your ideas you're making space in your creative mind, making it less clutters and giving you room to think clearly.

The CRM platform to grow your business
Great for entrepreneurs
Powerful data analytics
Manage sales and data

Seamlessly connect data, teams, and customers
Cutting-edge marketing
Ideal for teams or solo use
Measure sales conversions

Powerful web builder and advanced business tools
Great for startups
Powerful web page builder
E-commerce available

Supercharged content planning
Great for marketing
Better than lists or sheets
Manage social media

Create a new website in 10 minutes. Easy.
Launch your website fast
Powerful data intuitive
No coding skills needed
2. Filter down your ideas with practicality
The next step is to filter down the list you've just made, acknowledging which of your creative ideas will benefit you the most and be practical about it. For example it's not exactly practical to set yourself the challenge to produce an X amount of product when it may require a lot of investment in time, money and effort in such a short time scale.
3. Acknowledge what these potential projects will do for you
Think strategically about what your projects will actually help you to achieve before you start them. For example investing in a small line of creative project maybe benefit you financially, or starting that self initiated project may gain you a commission, get your brand out there and widen your following.
4. Plan and prepare your projects
Ordering your ideas by priority, you lastly want to really plan and prepare your projects before you start them. Set yourself a timeline for research, development and completion as well as check you have all the resources and equipment to finish them efficiently. By doing so this should help you prevent any delays in your projects, allowing you to tick each of them off your list with ease.