Protecting your work and making sure that everything is properly backed up is of vital importance no matter your industry – but even more so if you are a creative freelancer.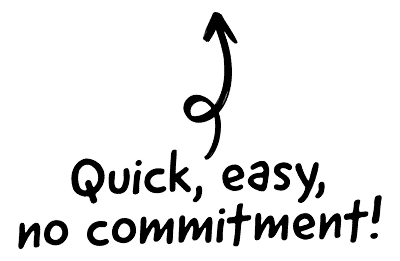 You'll be working on countless projects and with a large amount of ongoing work you'll find yourself constantly needing to refer back to previous work. As a result, there really is no worse prospect than waking up one day to find that your files have been deleted and realising that you'll need to redo all projects that are in progress.
In the following paragraphs we'll break everything down from the threats that you can expect to face to how you can take the necessary measures to ensure that your work is backed up securely.

The CRM platform to grow your business
Great for entrepreneurs
Powerful data analytics
Manage sales and data

Seamlessly connect data, teams, and customers
Cutting-edge marketing
Ideal for teams or solo use
Measure sales conversions

Powerful web builder and advanced business tools
Great for startups
Powerful web page builder
E-commerce available

Supercharged content planning
Great for marketing
Better than lists or sheets
Manage social media

Create a new website in 10 minutes. Easy.
Launch your website fast
Powerful data intuitive
No coding skills needed
Keeping your environment secure
The main cause of loss of data isn't due to someone accidentally hitting the delete button – it's computer viruses. The chances are that at some point in your life you have been the victim of a deadly computer virus, so you know that they can be a real pain!
Viruses come in different shapes and sizes; some will make your system ridiculously slow whilst others can compromise your entire network and result in masses of data being deleted and lost forever.
The best way to keep your environment secure and protect yourself from deadly computer viruses is to invest in premium anti-virus software. These packages will identify threats before they even get into your system and perform regular checks to eliminate any threats that manage to slip by the net.
Depending on where you work, your system may already have watertight digital security parameters. Usually, if you are based in a serviced office there will be on-site IT support and they'll be able to let you know if there is any additional security that you would benefit from.
Backing up your work
Unfortunately, even with the best anti-virus software on the market we can't guarantee that a threat won't penetrate your system. As a result it is essential that you back your work up regularly.
There are a few different approaches to this and you can pick your favourite – or do them all to be extremely secure. If you aren't sure about the best process for your business an electronic document management firm will be able to help
Backing up to a hard drive
Probably the most common way of backing up your work is to find a sizeable external hard drive and make sure that all data is copied over at the end of each day.
Most computer systems will allow you to automatically back your work up to a hard drive. You can tell your system to back up all work at specific times of each day, so if you forget to do things manually one day, the system will have you covered.
Backing up to the cloud
You'll probably be familiar with cloud systems by now. More and more data is being stored remotely and there really is little need for an external hard drive if you have a sizeable amount of cloud storage.
Systems like Dropbox will allow you to back your files up easily and access them across a variety of different devices. This is perfect if you have access to a laptop but not your regular pc and you need to get some work done. Furthermore, as the data is stored in the cloud, if your system is compromised you'll still be able to access your all important documents.
You should have a better understanding of the importance of backing work up and how you can do it effectively. Make sure you back your work in more than one place to cover all the bases. The last thing you want is your hard drive to become corrupt the day after your computer gets a virus.