The final two weeks of April will see a new exhibition in Dalston, North London, from Slate Projects. The end is where we start from, a group exhibition of paintings, prints and drawings, grapples with truth and memory through representations of the body. The exhibition draws together an international group of five artists who have recently graduated from art schools in London: Charlie Billingham, An Gee Chan, Tom Farthing, Jolanta Rejs and Ishai Rimmer. Renaissance frescoes, early modern drawings, intimate family photographs, Greek sculpture, and a 1950s portfolio of nudes inform the works in this show.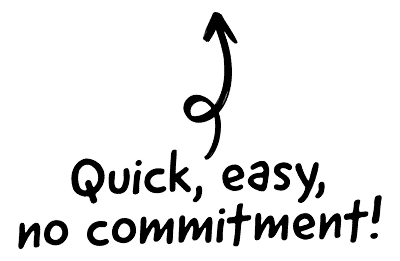 These fragments of the past are articulated from a position of doubt. The past is fractured, faded, embellished or consolidated around the human form. Holistic modes of representation – hybrids between painting, printing, photography and drawing – also contribute to destabilising our optical sense in favour of a bodily perception. The somatic quality of these works reminds us that memories of the past remain artefacts of the present.
Slate Projects is an itinerant contemporary art gallery based in London and founded in 2013. They are committed to nascent modes of representation which play on the traditional disciplines of painting, drawing, printmaking and photography. Working closely with recent graduates, they organise a regular programme of exhibitions throughout London, and participate in select art fairs.

The CRM platform to grow your business
Great for entrepreneurs
Powerful data analytics
Manage sales and data

Seamlessly connect data, teams, and customers
Cutting-edge marketing
Ideal for teams or solo use
Measure sales conversions

Powerful web builder and advanced business tools
Great for startups
Powerful web page builder
E-commerce available

Supercharged content planning
Great for marketing
Better than lists or sheets
Manage social media

Create a new website in 10 minutes. Easy.
Launch your website fast
Powerful data intuitive
No coding skills needed
For her latest series of work, Jolanta Rejs applies her singular woodcut monotype process to Raphael's 'School of Athens'. Rejs scans, crops and pixelates elements from her source, which then she 'prints' by drawing on the reverse of the paper pixel by pixel. Tonal variations seen on the verso of these unique prints are determined by the pressure of her pencil at each point. By depriving us of the original's colour and composition, we are invited to insert our own narratives into and between these visual fragments. In this way, Raphael's original homage to Greek civilisation, is echoed in Rejs' contemporary homage to the Renaissance.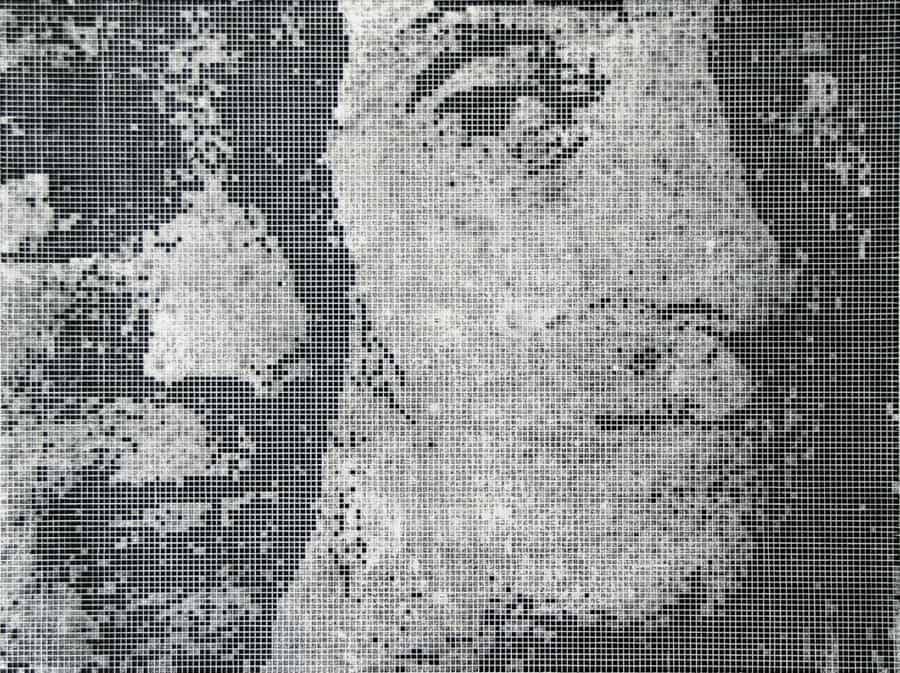 Charlie Billingham also draws from a breadth of art historical sources. In his bright, gestural paintings, he crops, mirrors and renders details of early-modern satirical prints and nineteenth-century drawings against abstract, decorative backgrounds. 'Revelations 1', from a recent series of work concerned with unmasking and revelation, shows a pair of hands dragging a chain of masks across the picture plane. With no visible end to these masks, Billingham's work denies an authentic representation of the past, transforms its visual fragments into a pure style emptied of content, and reveals it as a pose. Questions of taste are brought to the fore, and it is suggested that if our memories of the past are to cohere, more compelling foundations are required.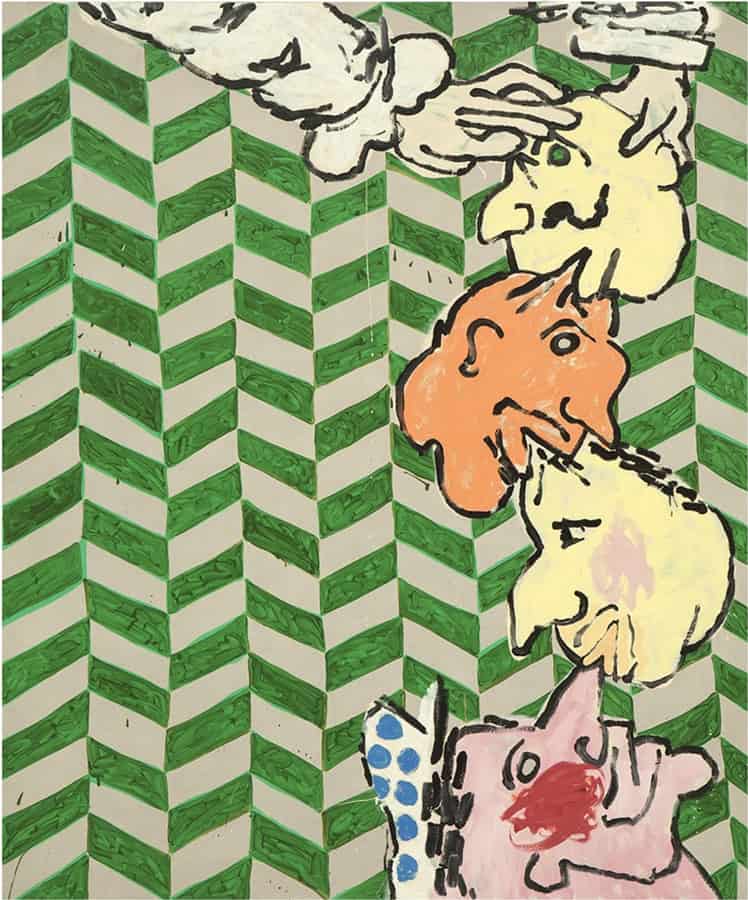 Ishai Rimmer paints images of his banal life into ambiguous scenes. Close relatives, friends and the artist himself are the perennial subjects of his work. A desire to reveal and conceal the immediate past drives this essentially narcissistic act of creation. Through an iterative process of painting and digital collage, these everyday moments are transformed into broken narratives to be recomposed by the viewer. Rimmer translates fragments of the past into the idiom of painting where they are able to find some measure of truth.
In his most recent work, Tom Farthing reclaims found photographs of nudes from the album 'Model in Movement' by John Everard, first published in 1959. Designed to instruct aspiring commercial artists in the human figure, the book presents hundreds of nude women, and a few men, in various poses. Farthing reclaims and recomposes these monochrome nudes in colour. The ambiguity between the stated purpose of the book, and the strange eroticism of its content, is brought out through the materiality of the paint.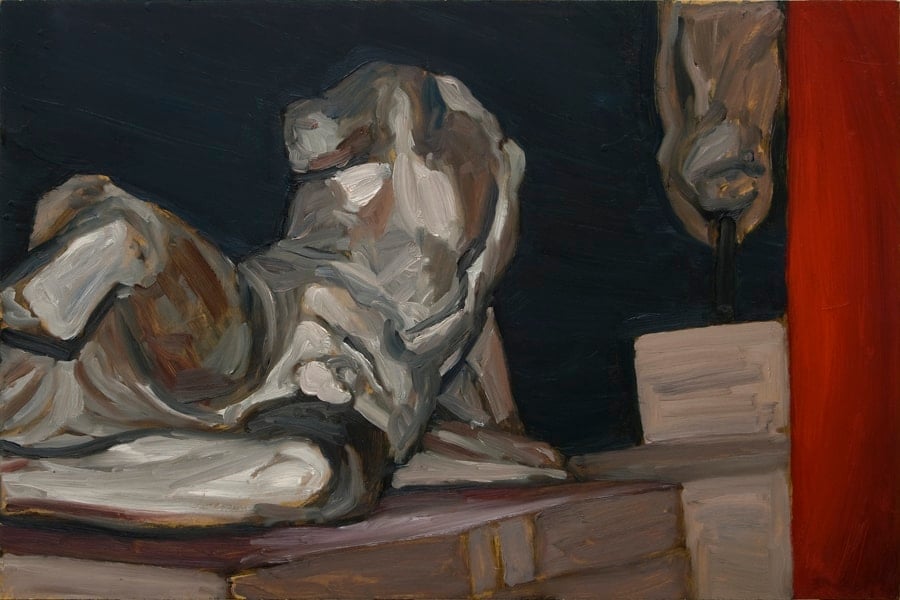 An Gee Chan's monotype screenprints depict fleeting scenes of daily life, tinged with humour, doubt and pathos. In a process which combines painting and screenprinting, she mixes and paints directly onto the screen before pressing the image onto paper. Chan's work suggests that authentic optical representations of the recent past can be as cursory as those of the Renaissance, and that we are more reliably connected to them through an embodied sense of perception.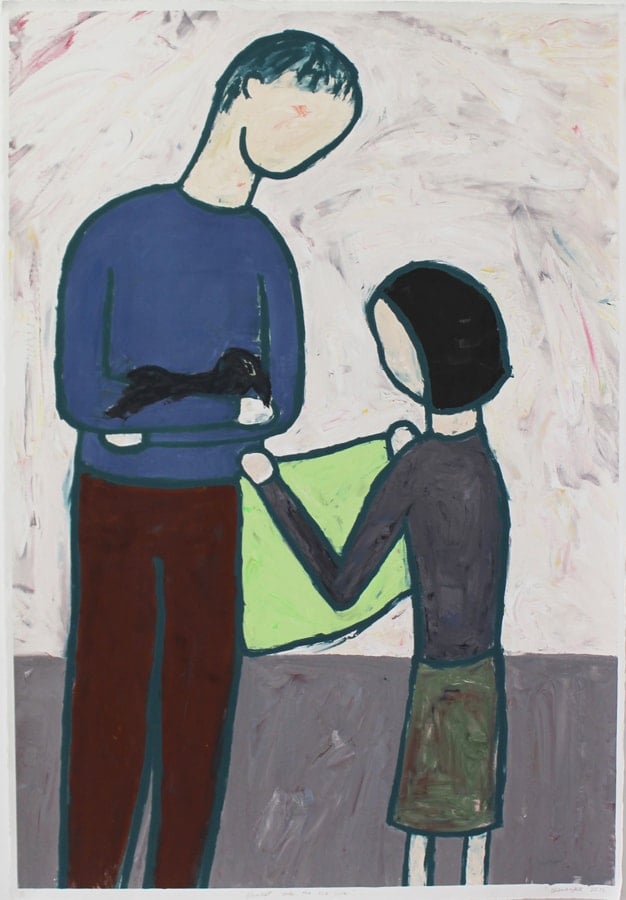 The exhibition 'The end is where we start from' is being shown at 'Maybe A Vole', 51 King Henry's Walk, Dalston N1 4NH
Runs from 17th April to 30th April
Open Wed-Sat, 1-7pm or by appointment.