The rise of networked computing has led to changes in both working lifestyle and device sophistication. Many creatives now work from various locations including an office, from home, from client premises, and on the train, in coffee shops, et cetera et cetera. With wifi connections available all over the place, this has become much easier in recent years. And at the same time, we've become multi-device people. We work on desktop iMacs in an office; we use our MacBook when travelling; we email on our smartphones at all times of the day and night.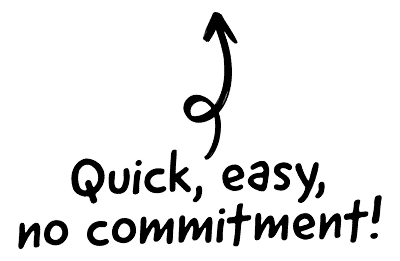 So how do we keep these devices in sync, and make sure that all our work and documents are available from any device? The answer, of course, is in cloud storage. Using a third-party cloud storage service means you can access your data anywhere where there's a computer and an internet connection, even when the computer, tablet or phone doesn't belong to you. Here's our rundown of the major cloud storage and backup providers.
Dropbox: One of the pioneers in the field of cloud storage, Dropbox offers users a free 2 GB space on their cloud based servers. This might not be sufficient for the modern generation computer users. However, the user has the option to increase their storage space by 500 MB increments by promoting referral links to their friends and colleagues, up to a maximum of 18 GB. The moment someone downloads the Dropbox software using a person's referral link, that person is allotted an extra GB of storage space. This plan is for personal users. Business plans start at $795 per year. This allows five persons to share a storage space of 1 TB. Adding more users to the same group costs $125 per person. Simplicity of use and an easy to navigate webpage makes Dropbox the leaders in cloud storage.

The CRM platform to grow your business
Great for entrepreneurs
Powerful data analytics
Manage sales and data

Seamlessly connect data, teams, and customers
Cutting-edge marketing
Ideal for teams or solo use
Measure sales conversions

Powerful web builder and advanced business tools
Great for startups
Powerful web page builder
E-commerce available

Supercharged content planning
Great for marketing
Better than lists or sheets
Manage social media

Create a new website in 10 minutes. Easy.
Launch your website fast
Powerful data intuitive
No coding skills needed
Google Drive: If you have a Gmail account then you also have a Google Drive account. However, many users are not aware about this fact. The basic plan, which is free, offers users with 5 GB of storage space. However, you cannot gain extra storage space by promoting referrals (Gmail already has a massive client base worldwide). If a user wants to stick to this online storage platform and needs additional storage space, he can choose from a massive range of plans… from 25 GB ($2.49 per month) to 16 TB ($799.99 per month).
Box: A relatively old name to the field of cloud storage, Box appeared on the scene after Dropbox but before Google Drive, and offers 10 GB of storage space with its free account. They also provide web features that permit users to create spreadsheets and Google docs. They also provide paid plans such as "Starter," which gives users a storage space of 100 GB for $5 per user, per month. Their enterprise plan costs $35 per user per month with unlimited storage.
One Drive: Owned by Microsoft, this cloud platform provides 7 GB free space to those who have a outlook, live, or hotmail account. Those who had been using this account before 22 April 2012 get 25 GB. An additional 20 GB costs $10 per month, whereas one has to pay $50 for an additional 100 GB.