As I'm a freelance PR, I know the methods needed to promote my own business as well as my clients' businesses. But it's the clients who pay the bills, so my PR sometimes slips to the bottom of the list – while this is natural in the freelance world, it's important to remember your own marketing as part of your plans.
Compare prices for marketing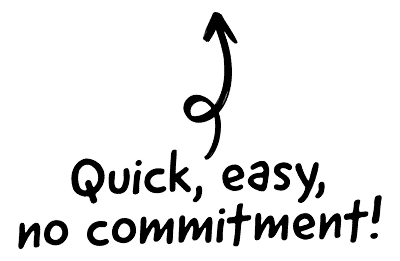 In the same way that you set aside time to manage your accounts, allow yourself a few hours every week to promote your business and engage with potential customers in some way.
It can take a number of guises – it doesn't have to be the written word. But without a little time spent promoting yourself, you're relinquishing control to others and relying solely on word of mouth.

The CRM platform to grow your business
Great for entrepreneurs
Powerful data analytics
Manage sales and data

Seamlessly connect data, teams, and customers
Cutting-edge marketing
Ideal for teams or solo use
Measure sales conversions

Powerful web builder and advanced business tools
Great for startups
Powerful web page builder
E-commerce available

Supercharged content planning
Great for marketing
Better than lists or sheets
Manage social media

Create a new website in 10 minutes. Easy.
Launch your website fast
Powerful data intuitive
No coding skills needed
Here are a few methods to make sure you're always building your future opportunities pipeline, while managing existing workloads.
1. Network.
Either through local business events, industry trade events or niche groups such as small business growth or freelance evenings. Don't go in with a heavy-handed sales approach – look at it as a long-term way to make professional relationships that could lead to introductions further down the line. And if you hate networking, as many people do, then the best tip is to simply ask other people questions. But keep going back and try to see it as a social activity as opposed to pure sales, as that's how relationships are built.
2. Use social media.
A number of my clients came through social media, it can't be underestimated. At the very least, ensure your LinkedIn profile is as detailed as possible – essentially it's an online CV. I use Twitter, Linked In and Google+ but of course there are so many more – it's a case of looking at where your audience is and finding the channel that works best. Social media thrives on visuals so mix up business messages, news and conversations with some lighthearted content too – working in the creative industries means you have the tools! Social media can be time consuming, so use the time effectively and drive everything back to your website.
3. PR.
Local business media is good for covering start ups and small businesses. You will need to have a story for the media, so do look at the kind of things they cover: growth, new appointments, new clients, new premises are all good positive local business stories. Your trade media meanwhile, is likely to run regular editorial features that include comments from third parties. Ask the editorial team for a features list to see if there is anything that might relevant to you. Again, drive everything back to your website.
4. Marketing and advertising.
Depending on your business, direct marketing and advertising can work really well. This takes budget as well as time, so ensure you are spending your money in the right places. Have professional adverts and flyers created by local agencies and supplement any advertising or marketing activity by promoting it through your social media and PR.
The above tactics are all part of your growth strategy so need to be maintained, and it's very important not to rest on your laurels once your business gains momentum (which is, of course, when you start to get most busy). Your success stories – growth, case studies, milestones – can be used to further promote your business and help it grow to the next level. Put your client case studies on your website, write blogs about what you have been doing. Offer advice on other sites, always driving traffic back to yours. Continue networking and always look at the longer view. Momentum is key and by setting aside a little time a week, you can ensure your company messages are continuing to reach the right people.