The Pilot Art List: A new art opportunities platform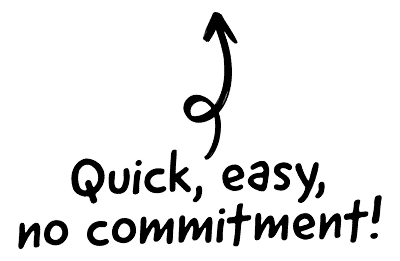 Here is a situation: you are an artist browsing deadlines online and you happen to come across two residency submission calls that you spot on an art opportunities list. They appear to be identical and everything is covered like travel, hotel, studio.
The only difference you spot is that one of the residency programs actually pays you, on top of covering these costs.

The CRM platform to grow your business
Great for entrepreneurs
Powerful data analytics
Manage sales and data

Seamlessly connect data, teams, and customers
Cutting-edge marketing
Ideal for teams or solo use
Measure sales conversions

Powerful web builder and advanced business tools
Great for startups
Powerful web page builder
E-commerce available

Supercharged content planning
Great for marketing
Better than lists or sheets
Manage social media

Create a new website in 10 minutes. Easy.
Launch your website fast
Powerful data intuitive
No coding skills needed
Which would you choose? Which one of these two calls offers you respect toward a career choice that you made of being a professional artist?
The more interesting question to ask is which of these calls looks more like a vacation and which looks more like a career move?
Just over a year ago I had enough. I was sick of looking at empty art opportunity calls and calls-for-submissions lists that honestly didn't do anything for me as an artist.
I asked myself: why are there calls out there from institutions and galleries that don't pay artists? Not only that: Why are there so many art lists out there that have posts about unpaid art opportunities? Why aren't there more art spaces out there that pay artist fees to the likes of W.A.G.E. in the USA or CARFAC in Canada?
The statistics in the UK are poor: only one third of artist's incomes tend to come from their creative practice:
The mean average total income for artists across the UK in 2015 was £16,500.
Further, the average income derived from art practice in 2015 was £6,020. Income from art practice therefore represents 36% of total income.
However, two-thirds of artists earned less than £5,000 from their art practice.
Between 2014 and 2015, one third of artists report an increase in their art income compared to one quarter who reported a decrease.
The majority of artists (69%) have other jobs to supplement their income.
However, time spent on these other jobs mean that artists are less able to dedicate time to their art practice.
Why aren't there more residencies out there that pay artists? Enough with the ever so dismissive term 'exposure' or the popular phrase I've been seeing lately of 'gift of time and space' as the sole offering from a gallery.
That's pretty far from an offering as that's not remuneration, and that's not even close to being respectful toward a career choice that so many of us have made as professional artists. That's a slap in the face. Artists don't need 'gifts'. We need to be paid, like every other profession in society.
If I'm unsatisfied with existing call lists, then how many other artists are there who are also unsatisfied? It's time for a change.
Part of being an artist is to have to constantly spend hours on end to weed through calls to find the good and the great shining-beacon-of-hope art spaces that value artists; that have a mandate to pay them; that show them respect.
The truth is that there are great art spaces out there that do pay honorariums and good artist fees, but the issue is that they are just hard to come across unless you already know about them, or someone in the artworld posted about the opportunity on social media let's say, or, you may have found the one glorious paid opportunity on an art list, out of weeding through twenty unpaid calls.
Great calls are often invisible, but they definitely exist. I look at calls and call lists for hours a day and I have for years, and I have to say that in the ten years that I've been a professional artist out of my MFA degree, I've never found one list on any platform on only the good and the great funded and paying calls.
I decided it was time to make one: The Pilot Art List. This is a new art list that makes these funded calls, and only these calls, visible to a wide artist audience.
As an artist and freelancer, I created the Pilot Art List to give other artists a serious bi-monthly compilation of the very best funded opportunities on residencies, exhibitions, and public art because I thought we deserved better than most lists out there currently available to us.
The Pilot Art List is more than just another art list; It's a change in the air for all the other art lists out there because unlike other art lists, it only contains art opportunities that pay artists.
The project started as a way to encourage a multitude of professional artists out there to only apply to opportunities from institutions, organisations, city public art networks, artist residencies, and art spaces that pay them. This is quite possibly the most beneficial list that an artist can sign up to if they are after paid art opportunities.
The Pilot Art List works like this: It's an email list service that comes out every two weeks, on the 1st and 15thof each month. There's a minimum of twenty-five new calls posted to each list in addition to carry-on calls from previous lists if their deadlines are still active.
Typically, a single list will have a total of around a hundred paid art opportunities. There are four yearly mega-lists that come out, one for each season, that have double the amount of new calls posted.
The calls on each list are researched and selected for paying exhibitions, residencies, fellowships, and public art primarily from Canada and the USA. The lists also have two sections on gallery spaces in North America that have mandates to pay artists and that accept proposals on an ongoing basis without deadlines.
There are monthly or yearly subscription options as well as specific list options to sign up to. The List doesn't actually only attract artists. Every week there are also curators, art writers, gallery directors, designers, and architects who sign up: just about anyone who applies to art opportunities can find the list beneficial.
I've always been a strong advocate for artists being paid and to stir up change. We need better art lists and better art opportunities out there. Maybe it just takes some encouragement and motivation for more galleries to pay artists and for more artists to only apply to paid art opportunities, and maybe that's just what the Pilot Art List is initiating.