'Maintenance' might not sound like the work that you would associate with creative, ambitious agencies but in fact; projects like these are often their bread and butter.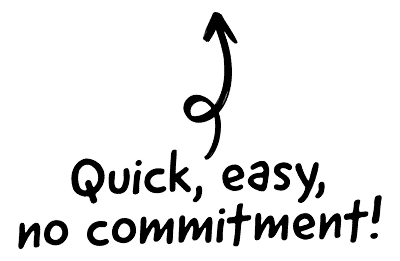 Whilst everyone loves the thrill of winning a new contract, nurturing relationships with our clients is a big part of what we do – and why we're still in business.
But it's not just the agency that benefits from working together long-term; there are a whole host of reasons why it's worthwhile from a business perspective too.

The CRM platform to grow your business
Great for entrepreneurs
Powerful data analytics
Manage sales and data

Seamlessly connect data, teams, and customers
Cutting-edge marketing
Ideal for teams or solo use
Measure sales conversions

Powerful web builder and advanced business tools
Great for startups
Powerful web page builder
E-commerce available

Supercharged content planning
Great for marketing
Better than lists or sheets
Manage social media

Create a new website in 10 minutes. Easy.
Launch your website fast
Powerful data intuitive
No coding skills needed
Once you've found the agency for you, here are our top tips on how to get the most out of your relationship.
Establish trust
You've spent valuable time sourcing the right agency partner and they, in turn, have invested time in establishing themselves as your perfect agency, but it doesn't end there. Like any relationship, you both need to be committed to making the partnership work.
Working with an agency on retainer gives you insurance that you'll receive great creative concepts that answer your marketing objectives on a long-term basis. But in order to make this happen, you need a creative partner that you can rely on.
To avoid any nasty surprises, early on in your working relationship it's a good idea to establish a maintenance process and budget that suits everyone. Being transparent about budgets and expectations early on avoids any confusion down the line and ensures all parties know where they stand.
After establishing a bank of hours, you need to work together to make the most of all available resources. At LEWIS we use a project management tool to keep track of every 15 minutes of a client's maintenance spend and regularly ensure this aligns with their priorities.
By allocating a set budget each month to consultancy and projects, your agency will be able to proactively work on your behalf and deliver work reactively, offering the best of both worlds. Ultimately, you've invested in your agency and, because of this, they can plan resource properly, turn around projects quickly and work with you towards your long-term marketing goals.
Share the challenge
Trying to juggle lots of different tasks can be counterproductive and prevent you from addressing your priorities. This is especially true when you have internal expectations and pressure on you from more than one business area, making it difficult to focus on any one specific project. This is where having a retained agency can help lighten your workload.
A good retained agency should function as an extra pair of hands and an extension of your team. Don't be afraid to make the most of this: pick up the phone, use your agency as a sounding board whilst you're writing a brief and consult them on your day to day marketing objectives.
By working together long term they become ingrained in your business and have an idea of what you're looking for before you send over a 'formal' written brief.
With time and regular communication, your agency will understand your business and external audience, whilst still retaining enough distance to help you to look beyond the parameters of your day-to-day internal demands. They can help you take a step back and really focus on what the goals are, how you'll measure success and how to speak to your audience in the right way.
In short, working with a great agency long term will support you to deliver the best project for internal stakeholders and your audience. Of course, this comes at a price, but long term the investment is worth it. You have a team on side that knows your needs inside-out and you don't need to invest valuable time establishing a relationship every time you put a brief out to tender.
Get to know each other
It's important for both sides to develop and maintain relationships beyond the initial first contact. To get the most out of your partnership, hold regular catch up meetings with your agency around once a month. This ensures everyone is working towards a shared goal and allows your marketing strategy to be adjusted when necessary.
Involve branding, marketing, IT, digital and procurement early on, so that best practice can be established across all departments quickly. Getting this out of the way allows both parties to focus on what matters to your business.
Clients are not carbon copies of the brand that they work for and each person has their own way of approaching a project. A good agency will see their clients as individuals and work to adapt their working processes to suit both the individual and the business as a whole.