Online marketers often use several tools to boost the page rankings of their website. While a limited number of such programs do actually use white hat methods to achieve this goal, the others generally employ black hat tactics, which often leads to the website whose page rankings they are supposed to promote, being de-indexed by Google, the search engine of choice. Most such people ignore the power of social network marketing or do not know about it.
Compare prices for marketing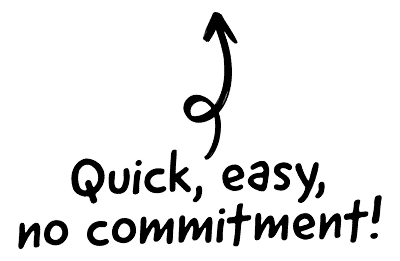 This article focuses on Facebook, the leading social network with over 200 million active users worldwide, and how to tap its resources to massively increase the number of targeted visitors to your website. It is assumed that the reader already has a Facebook account and has a large number of followers. If not, they should sign up today and send requests to their friends and colleagues to follow them. Do not try to use automated software, or even attempt to manually send too many requests per day, since it might lead to banning of your Facebook account.
While creating your profile, provide as much information about yourself as possible. Remember, your profile should be interesting, in fact, it should reflect your personality, and act as your CV. This will attract more people and turn them into potential clients. If you are promoting surfing related goods through your website, then you should select travel and sports in the hobbies section. Do not forget to include details about your business in your profile and add a link to your website. You should also post business related content and photographs on a regular basis. Facebook offers you a unique way to send messages to all of your friends through a single post. However, do not misuse this feature. Do not send more than one mass post per month and try to include special offers/ discounts through it, mentioning that the offers/ discounts are available only for your Facebook connections. This will make them feel special.

The CRM platform to grow your business
Great for entrepreneurs
Powerful data analytics
Manage sales and data

Seamlessly connect data, teams, and customers
Cutting-edge marketing
Ideal for teams or solo use
Measure sales conversions

Powerful web builder and advanced business tools
Great for startups
Powerful web page builder
E-commerce available

Supercharged content planning
Great for marketing
Better than lists or sheets
Manage social media

Create a new website in 10 minutes. Easy.
Launch your website fast
Powerful data intuitive
No coding skills needed
Spend time checking profiles of other Facebook users. You might have to toil a bit, but with a bit of luck, you should easily find people who might be interested in your products. Send friendship requests to them. You can also create event pages to notify your friends about the launch of a new product. Encourage them to invite their friends as well. This has a snowball effect and can provide you with many potential customers. Once you have many people in your friends list, it is time to create a Facebook group.
While creating such a group is easy, you have to decide whether you want to keep it an open group or an invite only group. The latter helps to keep spammers away from your group. You can also request some of your closest friends to act as moderators and check posts by other members of your group. After your group has a certain number of members, you will see ads of your group appearing on the main Facebook page. From now on, Facebook will help you to find targeted clients. If anyone searches for a group related to surfing, your page will appear at the top of the search results. Was this not what you wanted… a massive and targeted group of friends?