Exhibiting at an event is a costly affair that many businesses will be pursuing this year. Maximising your time and money is essential to get the most out of all the costs you've put in, and as well as the stand space and staff, there's a whole host of costs that can make events one of the biggest financial investments of the year.
We've all been and trudged through the monotony of exhibitions, and coming away with sore feet and handfuls of leaflets can feel like a day wasted. So how do you stand out from all the usual suspects?
Compare prices for marketing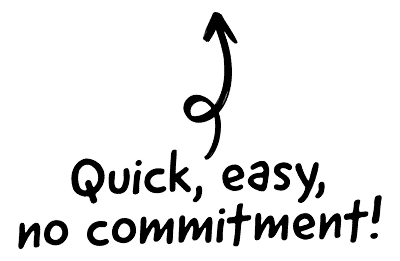 Get gaming
Gamification is becoming one of the hottest ways to engage with an audience. Including games on your stand will encourage people to visit you for some entertainment, and a welcome distraction from the boring sales pitches they'll most likely be bombarded with. Having something fun for them to do also gives you an opportunity to interact with them on a less formal level, and makes you appear more approachable than the men in suits.
Competition time
Put on a competition you'll be remembered for. Not only will this hopefully gain you lots of leads for when you're back in the office, but it also gets people visiting your stand. Make the prize something worth their while such as a getaway, a spa day, or dinner for two. Pitching your own product within the competition will look desperate and very salesy, so try to avoid this if you can. Don't forget that this is the time to show you mean business with your words and actions.

The CRM platform to grow your business
Great for entrepreneurs
Powerful data analytics
Manage sales and data

Seamlessly connect data, teams, and customers
Cutting-edge marketing
Ideal for teams or solo use
Measure sales conversions

Powerful web builder and advanced business tools
Great for startups
Powerful web page builder
E-commerce available

Supercharged content planning
Great for marketing
Better than lists or sheets
Manage social media

Create a new website in 10 minutes. Easy.
Launch your website fast
Powerful data intuitive
No coding skills needed
Share and share alike
Photo booths are a big hit at any type of event. Add one to your stand and get your visitors to come up with captions related to your product or service.
On the day of the event share the pictures across your social sites to promote your presence at the show. This is also the perfect opportunity to boost your social following as you can encourage them to follow and tag you in their pictures.
It's all about the vibe
If your stand is as dull as dishwater no one is going to want to visit you. Create an atmosphere that will get them flocking to find out what you're all about.
With some positive music playing, and some drinks and snacks available, you'll be the talk of the show. Giving visitors the potential to re-energise and relax will grab you some major brownie points, and gain you some extra leads.
Real goody bags
There are many levels of goody bags at events, as unfortunately not all are created equal. Some will include half a forest full of leaflets and brochures, and the other half a treasure trove of goodies that will feel like you've won the lottery. Getting a good medium between promotional and treats is a difficult task, but just keep in mind that this will be the last impression the visitors will take away from you.
Rather than sacrifice a forest, why not brand your own USB stick, and fill it with all of the information that you want them to take away. This could include your brochure and any special offers they can take advantage of after the show. Including treats is essential so see if there's any way of incorporating your brand logo onto any popular sweets. Thinking outside of the box as much as possible will knock their socks off!