It's no secret that social networking websites possess the power to significantly enhance a business. Nowadays most companies will even have a dedicated social communications manager who is separate to the marketing department. Since the evolution of social media, Facebook and Twitter have been considered to be the most powerful platforms on the web, which has prompted many businesses to focus the majority of their efforts trying to amass 'likes' and 'shares.' LinkedIn is often ignored and used purely for personal CVs and connections; however, if used wisely it can be highly effective in the brand development process.
Compare prices for marketing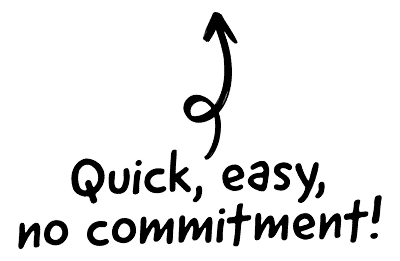 In association with Berghind Joseph, we take a look at the top 5 reasons why LinkedIn is the dark horse of the social media world.
You can easily connect with executives
Trying to get the contact details of executives can be a nightmare; and arranging a meeting with them afterwards is something else altogether. Virtually everybody in a professional field has a LinkedIn account. If you are trying to get in touch with someone of prestige, but the channels of hierarchy are getting in the way, you can almost certainly guarantee that they'll be reachable via InMail.

The CRM platform to grow your business
Great for entrepreneurs
Powerful data analytics
Manage sales and data

Seamlessly connect data, teams, and customers
Cutting-edge marketing
Ideal for teams or solo use
Measure sales conversions

Powerful web builder and advanced business tools
Great for startups
Powerful web page builder
E-commerce available

Supercharged content planning
Great for marketing
Better than lists or sheets
Manage social media

Create a new website in 10 minutes. Easy.
Launch your website fast
Powerful data intuitive
No coding skills needed
Your profile is automatically updated
On other social networking websites you may be able to update your 'status' or compose a 'tweet', but LinkedIn will automatically update the news module on your company page when you get important press on third party websites. This can not only boost exposure, but can give your company added credibility because you aren't processing the updates yourself.
You can showcase specific products and services
On a company LinkedIn page you can specifically showcase products and services in the top right corner. This allows visitors to get relevant and up-to-date information on what's available. In addition you can add pictures, videos and other content to each product page to further enhance their saleability.
You have a choice of over 30 templates
LinkedIn company pages have over 30 different templates that are each designed for different business models. For example, if you run a real estate company you could choose a landing page that allows you to showcase properties and host a large amount of photos. The templates can also be adapted to suit specific regions, industries and seniorities, depending on who is viewing your company page.
It delivers more effective conversions
According to a study conducted by HubSpot, LinkedIn boasts a 277% conversion lead over other social networking websites. Fundamentally, your marketing efforts are almost three times as likely to be rewarded. The main reason why is because LinkedIn gives users the opportunity to review and recommend certain products and companies. When this occurs the recommendation will appear on your page along with a testimonial. Statistically, users are 63% more likely to purchase products or services if there's a positive review to go with it.
While LinkedIn shouldn't be your sole port-of-call with regards to finding exposure via the web, it definitely deserves a spot alongside your other social networks. If you don't have a LinkedIn company page, get one as soon as possible. The longer you wait the more business you'll lose.