Having a tight schedule with plenty of work to do can be quite a daunting task for a creative professional. You may have rent to pay, groceries to pick, appointments to attend to and several other tasks that fall both inside and outside of your profession. Remembering all these tasks may be tedious and given the forgetful nature of the brain.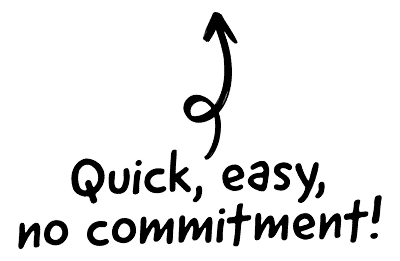 An organised professional would want to have his or her work organised to keep track of the schedules, appointments, meetings and the list of things to do. There are several apps that promise this, and they help professionals organize their work at all times. Investing in a good app would help a long way.
Fetchnotes
Fetchnotes is an app that links your to do notes with your phone, laptop or tablet. It allows one to share notes with anyone and access them from any device. A group of people can have access to similar notes and tasks and thus one is updated on what they are to do.

The CRM platform to grow your business
Great for entrepreneurs
Powerful data analytics
Manage sales and data

Seamlessly connect data, teams, and customers
Cutting-edge marketing
Ideal for teams or solo use
Measure sales conversions

Powerful web builder and advanced business tools
Great for startups
Powerful web page builder
E-commerce available

Supercharged content planning
Great for marketing
Better than lists or sheets
Manage social media

Create a new website in 10 minutes. Easy.
Launch your website fast
Powerful data intuitive
No coding skills needed
NoteSuite
Notesuite is an app that allows you to stay organized have your responsibilities done whether you are online or offline. It allows one to take notes complete with beautiful fonts, image and audio soundbites. Available here.
To do reminders
This app ensures you do not have to remember any other task one is supposed to do. You can use your voice to create goals and set task reminders that keep alerting you on the things to do on a daily, weekly and monthly basis. It is also essential for people with poor memory who cannot remember the actual dates when certain events happened. Available on Android.
Google Drive
As the name suggests, this app is a powerhouse on its own. Professionals who are busy can literally store anything in this drive; documents, spreadsheets, images and movies. Documents can be organized and synced with computers, phones and tablets and can in turn be used to organize work. This can be synced at any given time and helps to organise tasks. Available on iOS and on Android.
Anydo
Anydo is an app that dictates taks, sets time and locations. The app records all tasks one needs to get done and arrange them. Each morning, it organizes the near tasks and asks you which ones you would love to complete during the day. You have the option to push till later or delete. The calendar interface is also integrated to help in planning for events and also integrates it with the phone's native calendar. Available here.