An interview is a tricky process. Passing it has always been somewhat of a dilemma. What to ask? What not to ask? – There is always some confusion. But no matter how 'cool and collected' you are, you should keep a tab on your tongue when it comes to asking questions.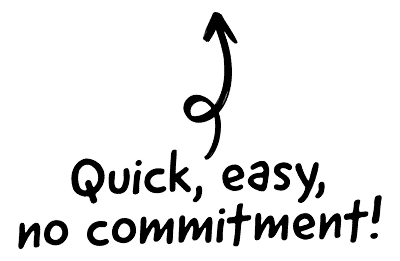 Our mind might want to ask certain questions that would be an instant 'no-no' for the recruiter. Therefore, to prepare yourself better, here are some mandatory questions that you shouldn't ask at all.
"When can I start applying for different positions in the company?"
When you apply for a position in a company, the recruiters assume that you are well aware of the job profile and are capable of doing it. For this reason, while in an interview – if you ask when you can apply for a job change within a company; the recruiters would assume that you aren't interested in the profile they are offering and you wouldn't be able to stick around for long.

The CRM platform to grow your business
Great for entrepreneurs
Powerful data analytics
Manage sales and data

Seamlessly connect data, teams, and customers
Cutting-edge marketing
Ideal for teams or solo use
Measure sales conversions

Powerful web builder and advanced business tools
Great for startups
Powerful web page builder
E-commerce available

Supercharged content planning
Great for marketing
Better than lists or sheets
Manage social media

Create a new website in 10 minutes. Easy.
Launch your website fast
Powerful data intuitive
No coding skills needed
Employers are always looking for people who stick around for the long haul. So if they even get the slightest indication that you aren't looking for something permanent – they would reject you immediately.
"Do you monitor your internet and emails?"
Every company has a strict policy about their virtual hemisphere. So if you question them, whether or not they monitor it – just presume that they do. Never ask this.
"When should I expect a promotion?"
Promotion is always at the employer's discretion. When you join a company, always aim to work hard and do good – but don't ever ask in your interview when is a promotion in the picture. It would happen, when it has to happen. But if you ask, it would seem you are in some sort of a hurry.
"What does your company exactly do?"
You are the one who has come for an interview. So, it is presumed that you would know exactly what the company does and what is accepted out of you. So if you go ahead and ask the company as to what they do – you are clearly in the wrong place.
"Do you perform background checks on the employee?"
Every reputed company does background checks. Be honest with them about your past; however, if you ask them if they conduct background search – you are bound to alarm them and if would definitely not help you in any way.
"What are your company policies regarding the employee benefits, pay, leaves etc."
Company perks and benefits are something that the interviewer would tell you themselves; if they think you are the right candidate. It wouldn't put you in the right light if you go ahead and ask this question yourself. Wait for the interviewer to brief you. Once you get into the HR round, you would automatically come to know about these questions and their answers.
Lastly, never ask what you could have found online.
This is the world of the internet. You can find whatever you want to know though this gigantic world. So if you go ahead and ask a question that can be easily 'Googled'; don't even bother thinking you would get the job.
Nowadays, employers are making sure that they hire people through strict observations, they do not want to hire just anybody. They are looking for that one person who can make a difference in their company and bring new and innovative ideas to the table. So whenever you go for an interview, keep in mind what the employer wants and make them realize how worthy of the job your are. The rest of the menial questions can be answered later.