Freelancing is becoming a popular career choice and this is not surprising. You get the ultimate freedom. No bosses, no colleagues, no morning traffic .You can work where and when you want. You are fully independent in your creativity and finances. It sounds almost too good to be true.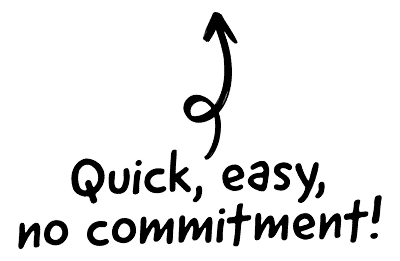 Although being a freelancer has its perks and benefits, it comes at a certain price. Yes, you are not stuck in a 9 –to –6 corporate job and the only distance you need to walk is from your bed to your home office. But do you really have what it takes to be a successful freelancer.
Freelancing is not for you if:

The CRM platform to grow your business
Great for entrepreneurs
Powerful data analytics
Manage sales and data

Seamlessly connect data, teams, and customers
Cutting-edge marketing
Ideal for teams or solo use
Measure sales conversions

Powerful web builder and advanced business tools
Great for startups
Powerful web page builder
E-commerce available

Supercharged content planning
Great for marketing
Better than lists or sheets
Manage social media

Create a new website in 10 minutes. Easy.
Launch your website fast
Powerful data intuitive
No coding skills needed
You expect absolute freedom
There is a considerable difference between freedom and flexibility. The fact that you are working from home and don't have fixed working hours doesn't mean that you will not be as busy. You still have deadlines and clients who expect the job to be done and who can make changes in the last minute. Not to mention that you need to be available most of the time to answer questions and address issues. Otherwise you risk losing your clients.
You hate being on call all the time
If you want to keep your career going, you need to accept the idea that you should be contactable at any time of the day. Give up the idea of real vacations. You will need to answer emails and do some work while on a holiday.
You think it will be easier than your current job
It's time for busting these myths and cleaning up some issues. Freelancing is not as easy you may think. It may be even tougher than a regular job. Working on your own, means no answering to bosses and dealing with co – workers. But it also means that you need to find your own clients and constantly improve yourself to stay competitive.
Your working environment is the major source of your social interactions.
It's normal to get most of your social interaction at the office. After all you spend 8 hours a day at work. The conventional working space provides the opportunity for various social activities – from small talk in the kitchen to the big office parties. On the other hand, as a freelancer you will work alone and have limited social contacts.
Here are some personal traits that are serious obstacles for a freelancing career.
You lack organizational skills
If you tend to delay even the routine tasks like house cleaning, you will have hard times finishing your projects on time. It's hard to focus when you are pulled away from the office atmosphere. You will be tempted to respond personal emails or browsing through social media sites instead of doing your job. Prioritizing tasks is an issue for many people. If you are one of them, then don't go into freelancing.
You lack marketing skills
As a freelancer you need to know how to brand yourself in order to find future projects. It doesn't matter if you are a freelance house cleaner or a web designer. You should display your talents and the quality your services in the best possible way. You need to constantly update your portfolio and polishing your work.
You wait for inspiration to come
If you can't meet deadlines and wait until the muse strikes, you want probably have a lot of success.
Take time to consider well whether you are ready to make the move and step into the great unknown of freelancing.