Marketing an event is not a one-step process – there are a number of factors to consider if you want your event to make its mark.
Compare prices for marketing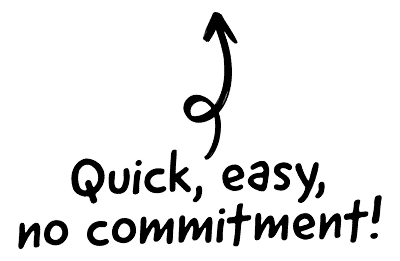 In the days, weeks and months before, during and after your event, there is plenty of work to be getting on with. This is not the time for procrastination; this is a time for action!
Create a group on Facebook
This is a great way to engage people without coming across as pushy. Create the event as soon as you can, even if you don't have all the details finalised. This way, you can drip-feed information piece by piece, making it easily digestible for your audience.

The CRM platform to grow your business
Great for entrepreneurs
Powerful data analytics
Manage sales and data

Seamlessly connect data, teams, and customers
Cutting-edge marketing
Ideal for teams or solo use
Measure sales conversions

Powerful web builder and advanced business tools
Great for startups
Powerful web page builder
E-commerce available

Supercharged content planning
Great for marketing
Better than lists or sheets
Manage social media

Create a new website in 10 minutes. Easy.
Launch your website fast
Powerful data intuitive
No coding skills needed
Setting up your own Facebook Group is fairly straightforward and allows you to create your own 'exclusive' area for members only. Additionally, because a Group is only visible to people who join, you know what your audience is there for the same reason and will want to see regular updates and news on their timeline.
Form partnerships
When running an event, it is unlikely that you will be doing everything yourselves. Take advantage of the relationships you will have with other companies helping out and help promote each other. Sponsors, vendors, exhibitors, etc… can promote your event through their own channels, giving you far more exposure.
You should also include separate areas to highlight your sponsors or vendors with their own logo/description. If you give them this space, they will be more likely to promote your event to their own audience.
Invite VIPs
Seek out the most influential people in your industry and give them an exclusive VIP pass to your event. Find VIPS who are vocal and regularly post on their own social channels and websites so that any mention of your event is spread through their network.
Give VIPS exclusive information with permission to share and your event will gain outside authority once they share that information with their followers. Having numerous sources discussing your event lends to its credibility.
Use social media
This is a great way to get instant engagement with your audience. Regular updates via Twitter will keep followers informed about the upcoming event and allows them to ask questions directly. Just make sure you respond in good time.
Depending on the nature of your business and event, you should also look into branching out into other social platforms.
Pinterest – Perfect for retail or any industry that produces bespoke products. You can share images of your own work with your followers and share ideas/inspirations regarding your event.
Instagram – This is a great platform for on-the-spot engagement. Delegate the role to someone at your event and have them update photos and videos throughout the event. You'll find that your attendees are more likely to engage and start sharing their own images if you use a hashtag to group them by.
Vine – If you have a schedule of speakers or workshops at your event, make short Vine videos giving the just of each and upload them to your account.
By using social media, you can engage in ways you had not considered before. Once you have this covered, branch out into other creative ways to reach out to your audience, both at the event and outside of it.
Information overload
Don't hold anything back – give as much detail as possible about your event up front. If things are still in development, that's okay to wait until they are finalised, but anything else should be available to your attendees. The most important facts to include are;
Dates
Times
Prices
Location
Itinerary
Food/refreshment details
Toilet facilities
Parking (if relevant)
Accessibility
Directions
You also need to set up communication channels on all of your online platforms. If attendees have a question or query, you must be able to response quickly and deal with any issues as and when they arise.
Promotional materials
Giving away goodies bags and promotional gifts is a worthwhile expense. It allows you to engage with your customers in a way that can last long after the event is over. Choose company branded items for your gift bags that will appeal to your attendees and they are more likely to keep them after the event is over.
Choose promotional items that are relevant to your business. The more relevant an item is to someone, the more likely they are to keep it. Useful items such as stationary, electronic items, mugs and pens have a better chance of being held onto for a long time after the event. 
Content marketing
In the weeks and months before your event, plan a content schedule to start attracting your audience as early as possible.
You can run a series of articles that will bring focus to your event, such as profiles on your guest speakers, innovations or exclusives that will be revealed only at your event, news, opinion pieces, anything really that will get your audience talking.
Email newsletter
If you have a customer contact list, use it to your advantage and send out an email newsletter informing your followers. You can even offer a discount or special offer to your loyal customers as an incentive.
During your event, give plenty of opportunities for attendees to sign up to your follow up emails, offering incentives or a competition in order to collect email addresses.
Follow up
Once your event is over, don't drop your engagement rate. Keep the flow of information going with reviews, round-ups, highlights, photos or videos of the event and upcoming news regarding your business.
Chances are you will have managed to amass more followers since your event so don't lose them straight afterwards due to lack of engagement.
You also need to take a serious look at the success of your event. Look at what went right, what went wrong and how things can be improved for next time. Putting feedback cards into your goodie bags or sending out an online survey after the event can give valuable insight.