Designing interfaces for websites, apps and web applications is a specialist niche of digital design, and has a whole set of requirements and restrictions that set it apart from other types of digital design, such as illustration or graphic design. The same few big software names have dominated the industry for a while, but some interface designers are looking for alternatives, for a variety of reasons. Here's our rundown of the best alternatives to the key applications in interface design.
Compare prices for web design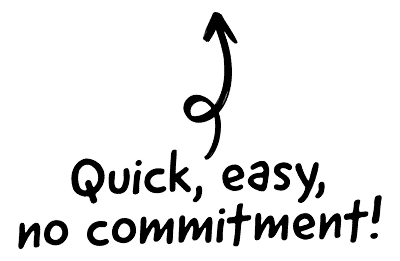 Alternative to Photoshop: Pixelmator
Adobe Photoshop has recently been criticised by some as no longer being best-suited for web design, partly because it's now best practice to build a website responsively, and Photoshop's fixed-size canvas and pixel-based output aren't the best match for a world where websites shouldn't be made a fixed width and there vector graphics are becoming increasingly important. But Adobe Photoshop has been industry-standard for interface design for many years, and arguably it will remain so for years to come. Sometimes, you just need to edit some graphics, illustrations or photos – and Photoshop is still king where those things are concerned!

The CRM platform to grow your business
Great for entrepreneurs
Powerful data analytics
Manage sales and data

Seamlessly connect data, teams, and customers
Cutting-edge marketing
Ideal for teams or solo use
Measure sales conversions

Powerful web builder and advanced business tools
Great for startups
Powerful web page builder
E-commerce available

Supercharged content planning
Great for marketing
Better than lists or sheets
Manage social media

Create a new website in 10 minutes. Easy.
Launch your website fast
Powerful data intuitive
No coding skills needed
Since the launch of Adobe's Creative Cloud, which requires a monthly or annual subscription, some designers have been looking for cheaper alternatives to Photoshop that doesn't make them commit to costly regular payments.
Often spoken of as the best photoshop alternative is Pixelmator. It's much cheaper than Photoshop, and can be purchased through the OSX App Store quickly and easily. Many of the familiar tools are present, and crucially for many, you can open and save PSD files with Pixelmator. Gobsmacking!
Alternative to Illustrator: Sketch
The vector-format setup of Adobe Illustrator has been essential for some aspects of web design, such as being able to export logo and icon files in sag format. With the rise of high-DPI screens such as Apple's Retina displays, using graphics in vector format is a way to ensure that they always display crisply. And as mobile browsing continues to increase, it's becoming more and more important for designers to consider file size and page loading times for mobile users, which vector graphics, with their small file size, are ideal for.
But Illustrator isn't intended to be used solely for interface design of web applications and responsive websites, so using it for those tasks isn't as easy or intuitive as it could be.
Enter Sketch by Bohemian Coding. A relatively new Mac application that is the interface designer's dream. Create grids for responsive layout design; apply non-destructive layer styles; design repeating interface elements (such as a button style) and easily repeat it – but only update it once, and see all common elements automatically updated to match. You can easily export in vector format, or in pixel format at both standard resolution and @2x – making asset generation simple and painless. It's not surprising that Sketch is taking the web design world by storm.
Alternative to Evernote: Simplenote
The popular Evernote has been used by many digital creatives for a number of years now. It's powerful, free (in its basic form), and because so many people use it, it's easy to share notebooks with colleagues. Syncing across desktop, tablet and smartphone is simple and painless, so Evernote has become an essential tool for many working in the web industries.
But Evernote does have its downsides. Because of its powerful features, the application isn't as quick as it used to be. If you have a great number of notes and notebooks then this lag can be even more noticeable. For some people, Evernote has just become a little bloated, and not as simple and quick a solution as it used to be.
What software to use instead? If you just want simple, quick notes across all your devices then Simplenote could be a good alternative. It doesn't have anywhere near the number of powerful features as Evernote, but it is fast, easy to use, and ideal for quick note-taking on the fly.