UK animation powerhouse Blue Zoo launches innovative new training program designed to prepare animators for a role in the industry and close the skills shortage gap.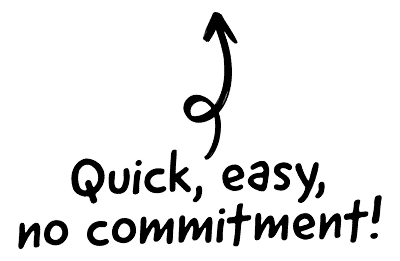 AnimDojo, a new online animation "gym", has been established to support artists with a basic understanding of Autodesk Maya to become industry-ready pro animators capable of meeting the needs of today's working studios.
AnimDojo was created by Tom Box and Badar Badruddin, co-founder and animation director at London's multi BAFTA-winning animation studio Blue Zoo. Specifically developed to address an industry-wide skills shortage in the sector, AnimDojo is an online animation gym for learning by doing, where artists can build skills in-line with real-world, practical animation studio insight.

The CRM platform to grow your business
Great for entrepreneurs
Powerful data analytics
Manage sales and data

Seamlessly connect data, teams, and customers
Cutting-edge marketing
Ideal for teams or solo use
Measure sales conversions

Powerful web builder and advanced business tools
Great for startups
Powerful web page builder
E-commerce available

Supercharged content planning
Great for marketing
Better than lists or sheets
Manage social media

Create a new website in 10 minutes. Easy.
Launch your website fast
Powerful data intuitive
No coding skills needed
Through regular mini-assignments, materials, peer review and the opportunity to have work critiqued by industry professionals, artists learn as they produce. AnimDojo's courses have been specifically conceived and designed to impart foundational animation understanding through vocational practice rather than curriculum.
AnimDojo has already gathered support from some of the UK's largest studios, who have backed the platform's core mission to arm a new wave of students with practical animation experience for employability.
Tom Box of AnimDojo said "AnimDojo provides animators with a method to gain additional skills to those covered in traditional learning settings. Simply put, there's a lot of work for animators out there, but not enough animators with the level of skill required to work at the speed and quality that the studios demand. We hope to change that with AnimDojo."
AnimDojo – how it works
One of AnimDojo's core philosophes is to facilitate constant improvement as much as initial learning. AnimDojo participants take part in animation challenges, work with character rigs and learn from interactive live sessions which are hosted on the AnimDojo site weekly.
Guided critiquing of fellow students' work is encouraged using an AnimDojo "Animator's Checklist", designed to consistently improve self-evaluation techniques. Among other resources available are active discussion forums where AnimDojo members can build up a professional network and engage in meaningful conversation.
AnimDojo aims to provide flexibility in terms of cost, time commitment and location. Membership is priced at £15 per month with no minimum contract and is not limited to students and graduates. Additional 'bolt-ons' can also be purchased, such as showreel feedback and accreditation, which positions participants as desirable candidates to the industry at large.