Considered by many businesspeople as the best marketing method available, business networking – i.e. the development of a chain of individuals who advertise for each other based on mutual trust and respect – is the key to success.
Compare prices for marketing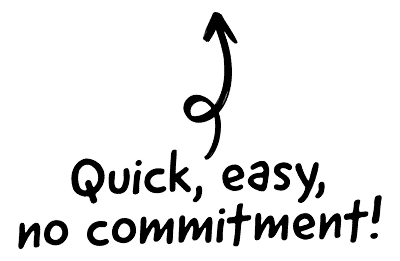 The benefits of successful business networking are well-known and a list of them reads like the average businessperson's wish list. These benefits include:
The creation of opportunities that did not previously exist
The generation of referrals that leads to increased business
A profile that is constantly being raised by one's peers
Increased confidence and satisfaction for helping others
It's impossible to deny that these are outstanding benefits, but how can you go about networking more effectively amongst your business peers? Here are a few tips for business networking success.

The CRM platform to grow your business
Great for entrepreneurs
Powerful data analytics
Manage sales and data

Seamlessly connect data, teams, and customers
Cutting-edge marketing
Ideal for teams or solo use
Measure sales conversions

Powerful web builder and advanced business tools
Great for startups
Powerful web page builder
E-commerce available

Supercharged content planning
Great for marketing
Better than lists or sheets
Manage social media

Create a new website in 10 minutes. Easy.
Launch your website fast
Powerful data intuitive
No coding skills needed
Don't be afraid of rejection
It is fear of rejection that prevents many businesspeople from reaching out to those they should. Whilst there is always the chance that your phone call won't be taken, that the person you are trying to reach really doesn't want to talk to you or hear what you have to say, the flipside to that coin is that they will take your call and they will really want to speak to you and hear what you have to say to them.
Business cards
Every businessperson should have business cards ready to hand out when networking. The trick, however, lies in presenting them properly and not being too overanxious to reach inside your pocket for a card to give out.
Business cards convey an important impression of people so time and attention must be invested to select the right business card for you as a person, your position at work and the company you work for. Having good quality business cards is beneficial, but how you go about handing out your card is just as important as the card itself. Don't be too eager, make the process of handing out your card appear natural, not forced.
Be prepared
Overcoming the fear of rejection is dependent upon you increasing your confidence and to do that you need to really believe that what you have to say deserves to be heard. If you are to really believe that, you need to prepare what you are going to say, but you also, and perhaps more importantly at times, need to be able to improvise and think on your feet.
Don't place too much emphasis on improvisation over preparation, however. Having something interesting prepared to say to someone you want to connect with goes much further than winging it on the spot. A good way to start a conversation is not with facts, like talking about where you work and what you do, but with insights, so talk about something interesting and be yourself when you talk about it.
When you understand there are highs and lows to networking and that it's a process you never stop learning, you're well on your way to business networking success.