If you are a consistent blogger, then by now you have come to know the challenge that can arise from having to come up with new and relevant material to deliver to your audience.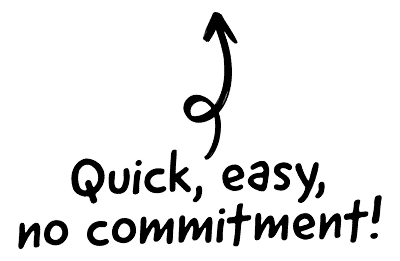 However, if you are looking for a way to come up with new content – without coming up with new content – then you may want to consider historical optimisation. With a few minor alterations you can take your old content, give it a spruce up and make it fresh once more.
This means that you can keep your content evergreen and make it a valuable resource that your readers can come back to again and again. Since beginning a policy of historical optimisation HubSpot has noted a 106% increase in organic search views and, in one example, a conversion rate of a whopping 240%.

The CRM platform to grow your business
Great for entrepreneurs
Powerful data analytics
Manage sales and data

Seamlessly connect data, teams, and customers
Cutting-edge marketing
Ideal for teams or solo use
Measure sales conversions

Powerful web builder and advanced business tools
Great for startups
Powerful web page builder
E-commerce available

Supercharged content planning
Great for marketing
Better than lists or sheets
Manage social media

Create a new website in 10 minutes. Easy.
Launch your website fast
Powerful data intuitive
No coding skills needed
OK, so that's that then. How important is historical optimisation? – Very. Job done.
OK, OK, I have a few more words to play with so I guess we can go into one or two ways to achieve historical optimisation.
Analyse the analytics
You want to select your best performing articles for historical optimisation so have a look at engagement across all of your posts and see which have been the most popular.
Next you want to analyse the keywords that bring traffic in. You should be able to whittle this list down to one or two optimum keywords that provide the majority of the traffic.
Begin optimisation
Use your target keywords to create new call to action phrases in your post. Use them exactly and you will optimise your post for conversions.
Take a look at the headline of your article and make sure that it clearly reflects the content. Also make sure that it is written in such a way that it contains the phrases that people are likely to search for (such as a question).
Check all of the links contained within the article. Sometimes you will find that links have become broken or that the content that they connect to is out of date. There's no use making your content evergreen if all of the leaves are dropping off your supporting material. Add some more or update the existing ones if necessary.
Recheck your spelling and grammar. You'll be surprised at how many can slip through the net during the editorial process.
Update the images on your article to something more contemporary or relevant. Or add some if you neglected to the first time around.
Add or update the meta-description.
Format the post to increase how easy to read it is. This could mean adding white space, bullet points, text, font, numbers etc. Chances are that your blogging skills have improved in the time since you wrote the post originally and there is probably a fair amount that you could do to improve it in this regard.
So, that's all there is to it?
Not at all, there is a lot more to the process than the steps detailed above.
You need to go through the content of the copy with a fine tooth comb and make sure that every detail of the information contained within is bang up to date. You may have used some pop-culture references that are no longer relevant and will need to change or remove these. You may refer to outdated methods and services in your how to guides which will also need to be updated.
This is probably the most involved step of the process as it basically means doing your research on the topic all over again to make sure that everything is relevant. To use a somewhat archaic example – there would be no point in rehashing an article about SEO full of references to Yahoo.
Also, don't forget to keep producing fresh content. Find time in your week to historically optimise a blog and create a fresh one. Amongst the other benefits of bringing new content to your readership – you'll have something to optimise further down the line.
Remember that there are so many factors that go into making a blog post successful. From headlines to whitespace and from images to links – it is almost impossible to get it right every single time. Work is an ever changing beast and we all have good day where the articles seem to fly from our fingertips. Likewise we have terrible days, where we can spend hours staring blankly at the screen and lose the ability to spell the simplest of words.
However, hindsight is 20/20. Historical optimisation allows you to leverage this power to correct any mistakes that you made in the past and deliver reupholstered content to your readers that will keep them reading and your website busy.
Do you historically optimise your blogs already? If so, what successes have you seen as a result? Please let us know.
Have fun.