If you have the luxury of being self-employed, or if your boss allows you to work outside of the company office, you might have an opportunity to boost your creativity and get your artistic juices flowing! If you make your living in a creative profession (writer, artist, designer, etc) changes of scenery and routine can have a big impact on your ideas and creative output. But if you don't want to work in your spare room at home, where else could you go? Here are some ideas.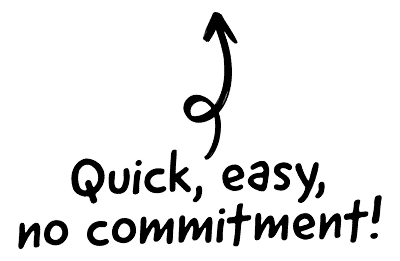 Your local library. If you live in a town or city, the chances are that there will be a free public library no more than a few minutes from your home or office. Libraries these days often have free wifi internet, and the atmosphere of a library can be very conducive to getting work done, because they're buzzing with people but they're also quiet. You can immerse yourself in a place that's full of interesting people, but that isn't too distracting. Try it!
A park. If the weather is nice, why not get outside? Desktop computer use is on the decline and it's likely you have access to a computer or tablet. If you're a visual artist or a writer, perhaps you only need a notepad and pencil anyway! Glorious sunshine and a fresh breeze can really inspire moments of creative genius. You might be used to working in your own garden, but parks are different: the wide, open spaces and people milling about give quite a different atmosphere.

The CRM platform to grow your business
Great for entrepreneurs
Powerful data analytics
Manage sales and data

Seamlessly connect data, teams, and customers
Cutting-edge marketing
Ideal for teams or solo use
Measure sales conversions

Powerful web builder and advanced business tools
Great for startups
Powerful web page builder
E-commerce available

Supercharged content planning
Great for marketing
Better than lists or sheets
Manage social media

Create a new website in 10 minutes. Easy.
Launch your website fast
Powerful data intuitive
No coding skills needed
Coffee shops. The classic alternative workplace! The big chains like Starbucks usually have free wifi, and you can strategically choose your seat so that you're close to a power socket so that your laptop charge will last all day! But increasingly, smaller independent coffee shops are also offering free internet, and it's nice to support local businesses. Perhaps you'll discover a home away from home, and make friends with the staff and other regular customers.
Friends' houses. Chances are that you've got friends who work in a similar field to you. We tend to befriend people with similar interests to us, right? Why not see if you can arrange a home work day with one or two friends? Companionable setups like this can provide some variety to your working day, but be careful you don't distract each other!