Portland, Oregon's Duplex Gallery has announced that it will show Bad Dreams, a curation of work by artist Emily Wobb, running 5th-27th January 2017.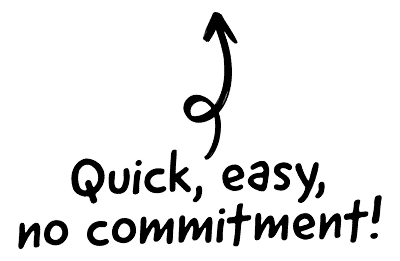 Emily Wobb describes herself as a "patriot in a post-patriotic era" and is located in Portland, OR. Wobb plans narratives; cycles of creation, destruction, and re-creation. American identity as spectacle.
Upon completing her BFA at Carnegie Mellon University, Wobb moved to Portland to expand her craftsmanship and found Art Design Portland (ADX). Currently working as the Digital Fabrication Project Manager at ADX, Wobb also maintains a studio practice and co-founded collaborative social practice project, Bronco Gallery.

The CRM platform to grow your business
Great for entrepreneurs
Powerful data analytics
Manage sales and data

Seamlessly connect data, teams, and customers
Cutting-edge marketing
Ideal for teams or solo use
Measure sales conversions

Powerful web builder and advanced business tools
Great for startups
Powerful web page builder
E-commerce available

Supercharged content planning
Great for marketing
Better than lists or sheets
Manage social media

Create a new website in 10 minutes. Easy.
Launch your website fast
Powerful data intuitive
No coding skills needed
Wobb has exhibited in Pittsburgh, PA as well as in and around Portland, OR including the Salon: Portland2016 Biennial at Disjecta. Wobb served on the Surplus Space advisory board, participated in the inaugural Prequel Artist Incubator Program, and collaborated on a 2015 Portland Institute for Contemporary Art Precipice Fund project with Kello Goeller, Habitat.
Wobb said "I'd never even passed beyond Ohio before. When I drove across the country to Bakersfield I saw the Rockies for the first time, and just had that romantic view of the United States, like "Wow! This is such an amazing place and I want to see all of it!" I got the travel bug and I wanted to see all the United States and Canada with my car. I drove to Alaska for a month and loved the adventure but mostly the time that I spent by myself. It felt freeing and I felt a stronger patriotism than I had ever felt before.
"That has a lot to do with this show, thinking back to being free, sort of, and exploring that naive patriotism that goes into the idea of "America's free and beautiful!" Especially right now. I'm thinking about how it's beautiful sometimes and not others, a lot of these feelings came up before the final election decision too. I feel guilty and betrayed by my love of my country."