Statistics indicate that event marketing is one of the most effective strategies when it comes to increasing client engagement, generating new leads or creating a bigger network; indeed, almost 70% of B2B marketers consider event branding to be of utmost importance.
Compare prices for graphic design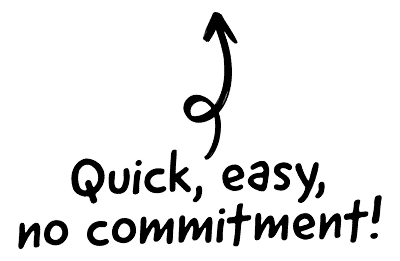 One of the most useful items of research on the subject is that carried out by Lia Zarantonello of the IÉSEG School of Management in France, and Bernd Schmitt of Columbia Business School. Their studies focused on the link between event marketing and two key components of brand equity: brand attitude (which measures the likeability of a company) and brand experience (a deeper measure of customer response which looks at how customers respond intellectually and emotionally to a brand, and how they react physically with it).
The researchers undertook surveys of reactions to several events, including pop-up shops, a marathon and street events. The results were that event marketing had a highly positive impact on brand equity; the impact on brand experience was more marked than that on brand attitude, suggesting that events are a highly effective way to increase equity on a more profound level.

The CRM platform to grow your business
Great for entrepreneurs
Powerful data analytics
Manage sales and data

Seamlessly connect data, teams, and customers
Cutting-edge marketing
Ideal for teams or solo use
Measure sales conversions

Powerful web builder and advanced business tools
Great for startups
Powerful web page builder
E-commerce available

Supercharged content planning
Great for marketing
Better than lists or sheets
Manage social media

Create a new website in 10 minutes. Easy.
Launch your website fast
Powerful data intuitive
No coding skills needed
Marketing experts rightly note that while event ROIs may not necessarily be positive (because event leads cost more to generate), conversion rates are much higher than for other forms of marketing, since those who attend and take part in an event are 60% more likely to become clients. Event marketing can also boost average sales prices, since by seeing products in person, clients can potentially buy more expensive items than those who have not had this opportunity. All up, events generate more revenue in the long run, owing to their ability to attract more clients and to convince them to spend more on products or services.
Since marketers are now aware of the difference event marketing can make, event company professionals are seeking new ways to make a lasting impact on clients. Some of the most inventive marketing strategies used include creating an event within an event (giving away prizes, holding competitions and fun truth-or-dare games, etc.), using GPS and real-time event tracking to see how people are participating in an event and where they are taking the action, and using events to get people to 'like' or 'follow' a company, 'on the spot'. Savvy companies are also using cutting-edge technology like the Oculus Rift virtual reality headset, to invite visitors into an unforgettable Virtual Reality world. This type of experience, when uploaded to social networking sites or YouTube, tends to have a high 'share' rate owing to its novelty and future-forward feel.
If you are trying to dream up an event that will raise the bar in your industry, consider hiring an expert event marketing team, as well as experts in all the fields you think you might like to use at your event (your team may comprise experts in a variety of sectors, including gaming, programming, lighting, fireworks, sound, etc.). If you can afford to have a creative brainstorming session in which these professionals share their ideas and expand on your own, you may find that your next event will be totally unique in terms of creativity and impact. Moreover, experts will be able to save you a lot of money by suggesting more practical and affordable ways of bringing life to your vision.