Serviced offices are significantly increasing in popularity. They not only allow your business to have a prestigious address, but also access to services and facilities that would otherwise be too expensive. Serviced offices may sound too good to be true; which is the reason why these 7 myths get brought up time and time again.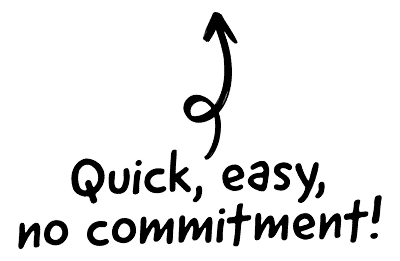 You pay for things you don't need
Serviced offices operate on a pay-as-you-use basis. This means that you don't have to pay upfront for anything apart from the desk or space. Consolidated invoices are often sent out at the end of each month and any services that you've used during this time will be included on the bill. This could be anything from using a function room for the day to hiring a receptionist.
Only short-term lets are available
While serviced offices are designed with flexibility in mind, they are by no means purely for short-term lets. Many new and upcoming businesses use serviced offices to save upfront costs. They provide the option to leave without having to pay for a long-term lease agreement. If you rent a serviced office, you are free to stay as long as you want.

The CRM platform to grow your business
Great for entrepreneurs
Powerful data analytics
Manage sales and data

Seamlessly connect data, teams, and customers
Cutting-edge marketing
Ideal for teams or solo use
Measure sales conversions

Powerful web builder and advanced business tools
Great for startups
Powerful web page builder
E-commerce available

Supercharged content planning
Great for marketing
Better than lists or sheets
Manage social media

Create a new website in 10 minutes. Easy.
Launch your website fast
Powerful data intuitive
No coding skills needed
Serviced offices are only for start-ups
New and emerging businesses commonly use serviced offices in order to have the same advantages as a larger corporation; however, large-scale companies may also use them if they want to establish themselves in a new location.
The Internet quality is poor
This really depends on your Internet service provider and location of your serviced office. Some operators won't provide Internet, meaning that you'll need to get somebody to install it for you. Other operators may provide free Internet through a shared service, which can make it slow. However, most operators provide fibre optic broadband, allowing you to get the fastest connection possible.
Serviced offices are more expensive than traditional offices
It's no secret that your rental fees will be higher than a traditional office. However, if you move into a traditional office space you'll probably have to commit to a long-term lease agreement. In addition, you'll have to pay a large deposit and upfront costs for office equipment, décor, furniture, wiring, etc. This can significantly increase the overall costs. For a detailed breakdown on how serviced offices can save you money, read Skyline Offices' definitive guide to serviced offices in London and Start Ups guide to what are serviced offices.
There are lots of hidden costs
One of the primary benefits of serviced offices is their contract simplicity. The flexibility of the office space and what facilities and amenities you have access too will be clearly documented without any legal jargon. While there are other costs if you choose to use services and facilities that aren't included in your agreement, they are by no means "hidden."
You can only work during certain hours
Just because you are hiring a shared office building it doesn't mean that you have to work your schedule around certain opening hours. A reputable operator with provide 24/7 access to their serviced office with security and a receptionist. This gives you the freedom to work at whatever hour you choose.
Serviced offices are without a doubt one of the fastest and most efficient ways to integrate your business into a new environment without excessive costs.