When everything you do is reliant on technology, picking out an IT solution that is going to benefit your business can feel as though you're wading through a sea of jargon without any understanding of how it's going to help your business to be a success.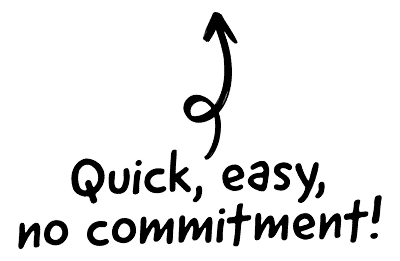 Understanding what each solution does is simply scratching the surface of its full potential. So rather than just buying into the next software trend that's being talked about across the industry, you need to know where to invest your money to get the most out of it.
It doesn't matter which industry you're in or what size business you are, everyone needs software of some kind, whether it's design software to enable you to create great graphics or a content management system to give you a platform to promote your writing, we all use software.

The CRM platform to grow your business
Great for entrepreneurs
Powerful data analytics
Manage sales and data

Seamlessly connect data, teams, and customers
Cutting-edge marketing
Ideal for teams or solo use
Measure sales conversions

Powerful web builder and advanced business tools
Great for startups
Powerful web page builder
E-commerce available

Supercharged content planning
Great for marketing
Better than lists or sheets
Manage social media

Create a new website in 10 minutes. Easy.
Launch your website fast
Powerful data intuitive
No coding skills needed
But aside from the usual solutions that we default to, there's a vast array of innovations enabling us to do so much more for our business than just the day-to-day.
Manage customer relationships
Keeping on top your clients and their projects can be a struggle without implementing a system, which is exactly why CRM (customer relationship management) systems have been designed to stop the headache.
Instead of trying to remember everything and set yourself numerous sticky notes, the system does it all for you. Tracking communication, projects and notifying you of any scheduled calls or meetings.
With many advances in this software there are now applications available for your smartphone, so even if you're not sat at the desk, you won't miss out on anything important.
Growing your business with CRM is made easier, as everything is organised for you. You can keep current clients happy and better manage the leads that you gain from marketing.
Work from anywhere
If you have the luxury of working in multiple places, you'll need software that can be as mobile as you are.
Cloud based software solutions enable you to access your information from a remote place should you need it.
All of your information is synced to be continually updated, and available for more than one person to access, so if you have a team that need the information as much as you do, you can all access it with an internet connection.
The greatest benefit by far with any cloud based system is the security surrounding your information. Nothing can be hacked or stolen as all of your data is locked down on a protected server with your chosen IT Company.
Yusuf Yeganeh from Microbyte commented that, "With the explosion of cloud based systems now available, it's enabled many business to build their success from its foundations."
Our customer data is simply the bread and butter of our business, and without it you could be at risk for losing your business altogether. Protecting it with a software solution that includes the cloud is just one step you can take in ensuring your business can run smoothly without any digital disasters.
Always be online
We're now in an era where we all need the internet to run our business.
And without it we can find ourselves having a very slow and less productive day than we intended. After all, everything is done over the internet now. If you find yourself without it, you can soon start to feel like you're stuck in a technology rut.
If you don't have the money to invest in a better internet connection, you may find it more beneficial to purchase internet dongles that can follow you and your work anywhere.
IT solutions don't have to be a brain baffling decision. Workout what you need the most for you to be able to do your job more efficiently and then work from there. Which part of your day is taking the most time?
With so many IT companies offering similar solutions, do your research into which brands offer the best software as it could be a case of 'you get what you pay for'. Only purchase a system that you feel completely confident with, and don't be fooled by any sales talk.