The emerging capability of networked devices to sense and interact with each other and their environments, also known as the Internet of Things (IoT), is bringing undeniable changes. According to a report by Gartner, between 2015 and 2020, the IoT devices will increase, globally, from nearly 5 billion to 25 billion devices. If you choose to believe Intel, that number is already at 15 billion and could reach 200 billion devices by2020. Whether we like the idea of it or not, the Internet of Things is going to be a huge part of all of our lives in the years and decades ahead.
Compare prices for marketing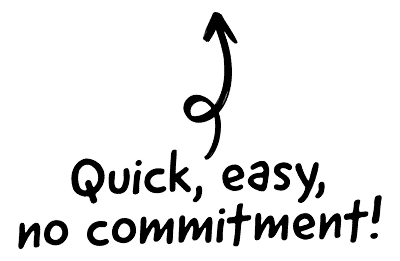 The introduction of smart whiskey bottles, which let you know when someone is nipping your alcohol, and which can relay your consumption habits back to the manufacturer, might not seem like a game changer for digital marketers, but it's the underlying implications of this quantum leap in interconnectivity that will be. The IoT means an influx of data from every direction. Data that will improve old consumer products, create new ones, generate new marketing platforms, and change the face of digital marketing.
Below are just a few of the ways that the Internet of Things will change the face of content marketing in the coming years.

The CRM platform to grow your business
Great for entrepreneurs
Powerful data analytics
Manage sales and data

Seamlessly connect data, teams, and customers
Cutting-edge marketing
Ideal for teams or solo use
Measure sales conversions

Powerful web builder and advanced business tools
Great for startups
Powerful web page builder
E-commerce available

Supercharged content planning
Great for marketing
Better than lists or sheets
Manage social media

Create a new website in 10 minutes. Easy.
Launch your website fast
Powerful data intuitive
No coding skills needed
Collaboration
Consumers will always value their privacy, but they will be willing to give up personal information (such as sleep habits, work schedules, and spending details) with the expectancy that their lives will be made easier in exchange. Taking the raw data and converting it into real life products that meets the consumers' expectations is going to take a lot of collaboration amongst broad ranging industries and professions. Digital content marketers will work alongside a host of others in order to decipher the data and understand the 360-degree nature of the consumers' needs.
The growth of clutter
With the expansion of the IoT, almost any dumb item/product can be made 'smart' by attaching a few sensors to it and adding it to the virtual 'cloud'. The market will be saturated with emerging tech products. Many of these new devices will seem great at first, but they will quickly fail to meet consumer expectations and merely build up as clutter in the system. The challenge for content marketers is going to be recognising the products that will become a lasting fixture in emerging digital cultures and societies.
New tech will transfigure marketing platforms
Wearable tech is already changing the way consumers view their current technology. Why reach into your pocket to make a phone call when you can do it with a voice command on your smartwatch or Google Glass? As Larry Page, CEO of Google, said, tech is about "reducing the time between intention and action." As old tech dwindles, new platforms will appear in unexpected places. From T-shirts that project audio-visual messages to mood sensing jewellery with a health app attached, digital marketers will be tasked with appropriating and normalising the seamless integration of these new platforms into the every-day.
Location and emotion
Content Marketers have always been attentive of location, but the IoT is taking things to a whole new level. In the near future, marketing is going to be as much about emotion as location. Tiny sensors in clothing, watches, contact lenses, etc. will relay the consumers' biological/emotional responses while they shop, walk, talk, play, etc. Digital marketing will work alongside computer algorithms to array marketing content around the consumers' incoming emotional data. Advertisement for chocolates and 'feel-good' products, for example, might appear on a customer's screen when they feel depressed.
The real challenge for content marketers is going to be combining location and emotion data with the IoT to resolve real world problems in real time. The IoT, after all, is about enhancing the consumer experience through convenience.
New products equal growth for digital marketing
Cyberspace is going to be flooded with activity as the Internet of Things inundates it with data, but it won't be only thing with a mounting workload. Much of this data will find its way back into the hands of developers and product manufacturers and get used to improve current products, as well as informing the design of new ones.
From smart watches to smart kitchen appliances, designers are going to be hard at work creating unique variations of each new product for a culture that thrives on choice. This coming avalanche of products is going to require a colossal amount of digital content in order to market them successfully to the online community.
In the coming age of the IoT, as the data rolls in and the tech rolls out, it will be the responsibility of digital content marketers to tell the story of the individual products.