Your home can seem like the perfect location for doing business. Many people are thrilled by the thought of working from home. But when you are finally make the leap, it doesn't always seem such a pleasure after all. It's true that you can work in your pyjamas, eat whenever you want, take a lunch break whenever you wish, put your feet up and many other things you can't do in front of your colleagues. But what are the pitfalls to look out for?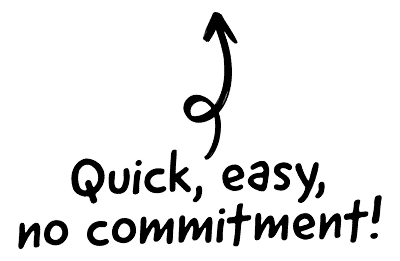 Working from home means that you can get distracted a lot. It's either your dog that has settled down for playtime or it's your family who want some attention. Or it can be your fridge that's full of delicious food, ready to be devoured. Or is your bed tempting you to take a nice refreshing nap?
All of a sudden, working from home can start losing its appeal. If it's hard for you to focus on your work because there are many other tasks waiting to be carried out in and around the house, it's time you did something. What can you do? Here are some tips to avoiding distractions while working out of the office.

The CRM platform to grow your business
Great for entrepreneurs
Powerful data analytics
Manage sales and data

Seamlessly connect data, teams, and customers
Cutting-edge marketing
Ideal for teams or solo use
Measure sales conversions

Powerful web builder and advanced business tools
Great for startups
Powerful web page builder
E-commerce available

Supercharged content planning
Great for marketing
Better than lists or sheets
Manage social media

Create a new website in 10 minutes. Easy.
Launch your website fast
Powerful data intuitive
No coding skills needed
Food and Drink
Food and drink are more easily accessible at home. Many home workers worry that they've put on weight due to this. Weight gain is not the only troublemaker, though. The biggest disadvantage of having regular snacks at home is that you cannot focus on work. Snacks and nibbles can end up eating into your productive work time. Minute by minute, time is ticking away; and before you know it the day has come to an end.
Don't use food as an excuse to celebrate your success or to calm your nerves. Not having a good day? "I'll make another coffee." You just got a new client? "Let's celebrate with cookies!" Not quite sure what to do? "I need some time to think it over. Maybe a snack will help."
If in the office it was your colleagues that made noise constantly and put you off from your work, here it's you who's distracting yourself. You're losing control and you need to get it back. Try to establish a routine. Be sure to have two big meals during the day before you finish work and leave dinner for later on in the evening.
Family
Surprisingly or not, family is another source of distraction. Try to explain to your relatives that being at home doesn't mean you are available. Sometimes people think that if you're staying at home, then you have nothing really important to do and it's okay for them to bother you. Explaining your loved ones that being interrupted can affect your position and your finances will probably be enough.
Put in place some boundaries like "I'm at work between nine and six, so I will be able to chat with you after this," and stick to them. You'll see that it will work eventually.
Housework
Stop cleaning! Refrain from doing the chores during your workday. This means no washing the dishes, no sweeping the floor, no dusting and no cleaning at all! Leave housekeeping for later. Every time you feel like cleaning, imagine you were at the office. You can't do your household responsibilities if you're not at home, can you? Well then, this is the right approach.
The biggest problem with working from home is that you don't have a time that you leave the office. Therefore you never know when to stop. So, instead of making your workday longer, try to do as much work as you can in the morning.
Friends and neighbours
This is a tough one. Don't we all want to have a good relation with our neighbours, and spend time with our friends? Is it acceptable to shut the door in the face of a casual visitor? Not really! So what do you do? If the neighbour next door wants a favour or just to chat with you, be sure to refuse in a polite way. Or just pretend you're not at home (though if your car is in the drive, it's going to be harder). If all else fails, just open the door, holding your phone to your ear, and pretend you're too busy to have a chat right now! Most people will understand… won't they?