As creatives, our core to our creativity is often stimulated, inspired and grown by the things we see and experience in everyday life. It could be anything from a conversation with a friend, a random moment that happened whilst you popped out to the store, a walk in the wilderness and much more. Although it's easy for us to get stuck in a creative rut, especially when we start out in business from start-up to even being an established creative for many years.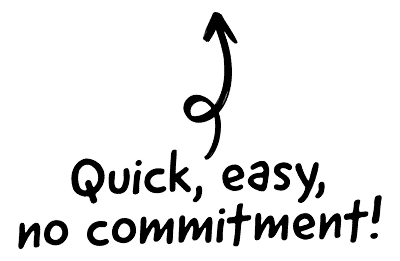 We can get so engrossed in the work , meeting those deadlines and bringing home the bacon we forget about ourselves and the need's we have to stay at our best creatively and in business. This is why it's so important to explore ways in which you can better balance out that "busy body business life" with one to keep your creativity fresh and fruitful. To help get you started here's a few helpful tips and advice to balance yourself out and refuel your creativity in no time flat.
Separate work and play
I know of quite a few creative's who have their desktop and equipment in one room and art supplies in another separate room, to give themselves "creative space" to split up work and play. I think this is a great idea to give two different working environments its own creative atmosphere and vibe, to help you produce your best ideas and work for a personal project or client brief.

The CRM platform to grow your business
Great for entrepreneurs
Powerful data analytics
Manage sales and data

Seamlessly connect data, teams, and customers
Cutting-edge marketing
Ideal for teams or solo use
Measure sales conversions

Powerful web builder and advanced business tools
Great for startups
Powerful web page builder
E-commerce available

Supercharged content planning
Great for marketing
Better than lists or sheets
Manage social media

Create a new website in 10 minutes. Easy.
Launch your website fast
Powerful data intuitive
No coding skills needed
Get out of the house
Working independently is tough and especially more so if you are a solo creative based in a home studio. Getting that interaction with new things and experiences throughout your day is great energy for not only the soul and personal wellbeing, but also helps you generate fresher ideas you might not have had whilst cramped up in your studio. So get outside, join a yoga class, treat yourself to tea and cake at the local café and just enjoy space away from the studio.
Meet another creative who gets you
Do you know that it's often harder and will take you longer to overcome creative obstacles (such as art block, project stump and lack of inspiration) on your own than it would if you talked it out with someone who got you? This is why pulling yourself away from the business to meet a living breathing creative friend can do you wonders. It not only soothes your lack of social interaction outside the depths of your creative studio, but also allows you have open conversations about your ideas, questions, laugh and bounce off others.