There's a lot that can be gained by outsourcing work to freelancers, whether it's to free up time to allow you to take on more clients while you focus on other aspects of your business, or to bring in new skills. As I found out quite early on after launching my current business, there is a huge pool of expertise out there which you can tap into without the expense or the commitment of employing full time staff. While your business is still in its infancy, you may not have huge budgets to take on permanent employees, so you'll want to be able to turn to someone who can help on an ad hoc basis to avoid refusing any work that comes your way.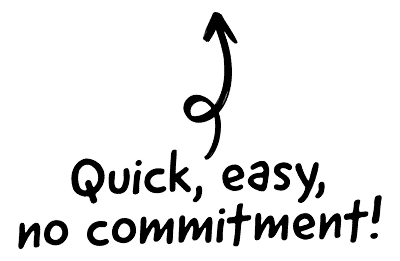 The internet is your window to this vast pool of freelancers. But how do you find the right ones? How do you sort the wheat from the chaff, gauging the skills and reliability of someone you have never even met?
I've found great freelancers via a number of channels, admittedly with varying success. One of the best routes I've discovered is through LinkedIn. The site has developed remarkably over recent years. No longer is it just a place to post a CV, it's now a fully-fledged social community for business networking, allowing you to check out an individual's credentials. Not only can you see their work history, but you can check out the calibre of the companies they've worked for along with testimonials from other LinkedIn members, meaning you don't have to go solely by what they write about themselves. All you have to do is to run a search for the type of freelancer you need, get in touch then take the project forward independent of LinkedIn – a welcome alternative to dedicated freelancer websites such as Elance, oDesk and PeoplePerHour.

The CRM platform to grow your business
Great for entrepreneurs
Powerful data analytics
Manage sales and data

Seamlessly connect data, teams, and customers
Cutting-edge marketing
Ideal for teams or solo use
Measure sales conversions

Powerful web builder and advanced business tools
Great for startups
Powerful web page builder
E-commerce available

Supercharged content planning
Great for marketing
Better than lists or sheets
Manage social media

Create a new website in 10 minutes. Easy.
Launch your website fast
Powerful data intuitive
No coding skills needed
That said, freelancer websites (and there are many of them) do have a part to play. After setting up an account, you post details of the job you wish to find someone to complete. You set the brief, the deadline for bids and the price you are willing to pay. You'll likely be bombarded with bids, and have the luxury of choosing between some very competitively priced offers. However, a word of warning, and one I offer from experience – this is definitely somewhere where the old adage "you get what you pay for applies". If you're after, say, for example, content creation, and a bidder offers to write 500 words for £1, listen to your instinct and realise that you will get what you pay for, most likely work that's littered with errors and needs to be rewritten.
One of the best methods through which I built up my team of freelancers, as well as undoubtedly being the most rewarding way, was by recruiting the help of some students from Oaklands School following a talk I gave. It works out well for both parties – I get good work from them, and in return I provide mentoring, as well the opportunity for them to gain real work experience.
Of course, working with freelancers is not always going to be as easy as working with an employee in the office. Working remotely, they're not going to give you an update on their progress every ten minutes, or be able to shout across if they are unsure of something. But developing good working relationships is perfectly possible, even with someone at the other end of the country. First and foremost, ensure you brief them well. They're not mind readers, so if you have a certain idea in your head of how you want the work to take shape, make sure they understand your vision before they embark upon the project. Failing to do this may mean them completing work that doesn't meet your requirements and delays while revisions are completed.
As I've found, freelancers are great to use to help build your business and, if you put the time into finding the right ones, you'll have a reliable set of workers to approach whenever you need their services.