Ever have those moments when your mind goes blank? As creative people we put our minds to the test every day in an attempt to think outside the box and provide our clients with content or visuals that make a statement. It's in our nature to do the very best work possible and push the boundaries that have been set.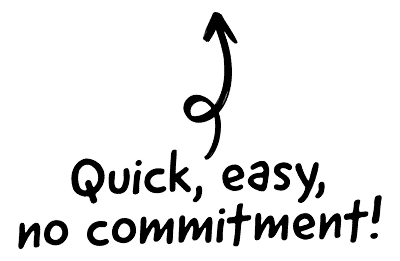 But sometimes the ideas don't flow, and instead you're left feeling demotivated, uninspired and with a bin overflowing with scrapped ideas that just aren't hitting the mark.
You'd think it's the pressure from our clients, but instead it can be the self-inflicted pressure that does the most damage. So how can we push past this wall and get back on the hamster wheel?

The CRM platform to grow your business
Great for entrepreneurs
Powerful data analytics
Manage sales and data

Seamlessly connect data, teams, and customers
Cutting-edge marketing
Ideal for teams or solo use
Measure sales conversions

Powerful web builder and advanced business tools
Great for startups
Powerful web page builder
E-commerce available

Supercharged content planning
Great for marketing
Better than lists or sheets
Manage social media

Create a new website in 10 minutes. Easy.
Launch your website fast
Powerful data intuitive
No coding skills needed
Take a break
Don't be so hard on yourself. Sometimes, your brain not working the way it usually does, is perhaps a sign that you need to take a break. And not just a quick scan on Facebook.
Get out of the office or outside and let your mind just relax away from the glaring lights of the computer. We're all guilty of hammering away at it until the early hours, so take part in a bit activity or even interaction.
We're overwhelmed on a daily basis with information overload, so it's no surprise that there are going to be times when our minds just need a moment to reset the batteries.
Going for a walk, or meeting a friend for coffee can sometimes be a simple trigger to help stimulate a bit of inspiration.
Be a book worm
'I don't have enough time to read' – Sound Familiar? Well time is not an excuse, and if you're feeling stuck in a rut make time to pick up that paperback and expand your mind beyond the day to day.
Of course we're not just talking about any frivolous fiction. Read books that will inspire, educate or amuse you, and you'll soon be jotting down reams of notes that you can use for your own projects. If there's an expert within your industry that you look up to, or even a well-known entrepreneur you aspire to be, read their books and perhaps some of the methods they use will help with your own work.
Learn something new
It's easy to get stuck in our ways with our own working methods or the tools we use, but keeping ourselves educated and growing our knowledge base is one of the most inspirational things to do. Rather than settle down with old familiar, we should embrace new things that move us forward. There is now an incredible array of tools that could perhaps make your job easier, or even just inspire you to do something differently.
Whichever skills you're looking to better using learning resources such as this one, can enable you to know what's out there when you're feeling stuck.
Get inspired
Of course inspiration can actually come from anywhere as detailed in this article, and doesn't even have to come from anything work related. Open your mind to any possibilities and take a step back to just breathe.
You'll view the world in an entirely different way than when you did crouched over your computer.