The theory is that if you don't enjoy something, you shouldn't be doing it. Look at it this way: you spend eight or nine hours per day at work, then an additional one or two hours travelling. Taking six to eight hours of sleep into consideration, that is almost nineteen hours of your day gone. You are left with just four hours a day to do things that you love; and most of the time you spend that resting or sleeping because your day has been exhausting. Now imagine you are working at a place that you truly enjoy and absolutely look forward to go each day. Isn't that the dream?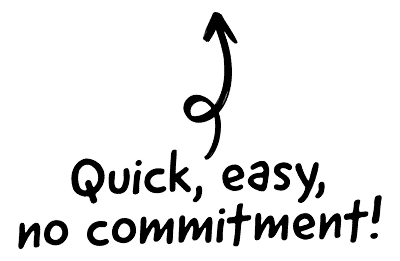 Changing a job can be the biggest step any professional can take. No matter how much you hate going to your office, you still find the mundane cycle preferable to making the effort to leave and find a new job; after all a known devil is better than an unknown one. But having said that, the truth still remains, changing a job can be not only beneficial in terms of changing your mundane schedule, but also for your life. A good change would always have a positive effect on your entire life. The change could be in the same field or a completely new one; either of the two taking that decision is extremely necessary.
So how do you know, whether or not it is the time to look for a change? These are some of the clues that you should look for. These clues scream in silence that it is that time, the time to move on to something different and something better.

The CRM platform to grow your business
Great for entrepreneurs
Powerful data analytics
Manage sales and data

Seamlessly connect data, teams, and customers
Cutting-edge marketing
Ideal for teams or solo use
Measure sales conversions

Powerful web builder and advanced business tools
Great for startups
Powerful web page builder
E-commerce available

Supercharged content planning
Great for marketing
Better than lists or sheets
Manage social media

Create a new website in 10 minutes. Easy.
Launch your website fast
Powerful data intuitive
No coding skills needed
1. If you've been working in the same position for over 3 Years, perhaps a change is required. You cannot be stagnant in a job; it is not good for your career or self motivation. If you keep on coming and doing the same job over and over again for more than 3 years, you become complacent and monotonous. All your creativity dries up. You need that change for self preservation and your professional life.
2.  You are at a peak, the best ever and you know that there are better opportunities out there. If you are at your best or have just come out big at the end of a campaign, switching jobs could be beneficial. Plus if you stay at the same job and if you cannot achieve the same kind of success again, you would always be criticized. At this moment you have an upper hand and when you apply for a job elsewhere you would get a great offer.
3. You are not happy, craving for something new and different, nothing can be better than a career change. If you have the money and resources to back you up, you can actually apply for a job in a field that you wish to do. If not then apply for something that would still allow you to remotely pursue your dream. Find your niche, and achieve it. Nothing is better than doing a job that you love.
4. You are really bad at what you do and you cannot seem to catch a break, there cannot be anything better than a career change. Not everyone is good at everything; you should acknowledge your flaws and find something that you would be good at. It isn't fair to you or your company, if you are unable to do your work.
5. Don't have a healthy work environment and office colleagues seem to be a bit drag, a change in an enviourment is something you definitely need. When you are spending 8 hours with people you don't like or they don't like you, working would definitely become extremely exhausting. Having a healthy work enviourment is extremely necessary for both mental and professional happiness.
6. Money is not great and you think you can do much better? Change!
7. You feel you are not appreciated, changing your job would definitely take care of that. It is not a guarantee that your new bosses would be any different from your previous ones, but the change would definitely give you a hope for a better future. Plus through your working life, you would have learned what to do and what not do and this knowledge would help you to manage your new job.
8. The Company is not doing as well as your expected, changing your job would definitely be better for your future. Yes, there is a loyalty that you owe your company, but if the company cannot afford you, they would definitely give you the pink slip; leaving first would only secure your future. It is any day better to have a job, than to not have one.
Once you decide that you need the change, never leave a job unless you have one in your hand. Plus you need to choose the right time to leave. May be right after the end of the fiscal year, post your appraisal etc. Ask yourself few questions; are you happy? Can you do better? Do you hate getting up every morning? If they are yes, you dilemma is sorted. Change is a life's necessity to keep it exciting and interesting. Nowadays, people leave jobs every 3-5 years. Job change automatically instigates a career growth.
So if you are wondering whether or not it is the right time for a job change, well it is. Start applying now and start your new venture.