You've got to be ambitious as a creative in the world today. Deep down we each have something amazing to share with the world, however when it comes to putting our work out there we can sometimes hold ourselves back. We sit at our art desks gazing out the window dreaming of that dream client commission, although those things aren't going to come to you and fall on your doorstep.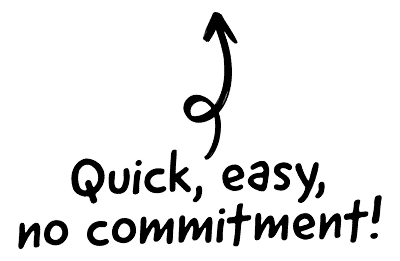 If you want something badly enough in your creative life you have to go it. We're often not always as ambitious as we should be and this is why sourcing your own opportunities can truly open doors for you creatively. So if you are a little stumped as to where to get started sourcing those amazing opportunities for yourself, here are some helpful tips to take those steps to succeed in finding your own.
1. Look at where you're going
Look at what kind of creative you are and the direction you want to take in your creative career. For example are you an illustrator looking to work within editorial illustration or a designer wanting to create artworks for commercial product.

The CRM platform to grow your business
Great for entrepreneurs
Powerful data analytics
Manage sales and data

Seamlessly connect data, teams, and customers
Cutting-edge marketing
Ideal for teams or solo use
Measure sales conversions

Powerful web builder and advanced business tools
Great for startups
Powerful web page builder
E-commerce available

Supercharged content planning
Great for marketing
Better than lists or sheets
Manage social media

Create a new website in 10 minutes. Easy.
Launch your website fast
Powerful data intuitive
No coding skills needed
2. Find people who can help you get to where you want to be
Once you know where you are heading, the next step is to connect with people who can help you to get to where you'd like to be. Do you have a friend who happens to own a skin care business needing new commercial packaging? Did you attend a seminar with a guest speaking creative magazine editor there?
3. Be kind to others and see how you can help
I strongly believe that if you do good things, good things will come back to you. By connecting with others and showing what you can do, doors will open for them to see your potential.
4. Think outside the box
Although it's great to take inspiration from other creatives, try to think outside the box and do things out of the norm. It's those quirky ideas and approaches to your creative practice that will help you stand out amongst others.