The term Guerilla Marketing was first used in the 1980s to describe ways of marketing products or services through non-convention means. Sometimes referred to as 'outside the box' thinking, guerilla marketing focused on methods of marketing that strayed from traditional means at the time, such as print, television and radio.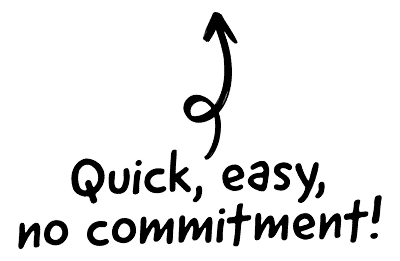 Tactics
As the concept of guerrilla marketing took off, business found new and varied ways to get their message across. A big part of this evolution was the invention of new technologies such as the internet and smart phones.
There are now several different 'forms' of guerrilla marketing – each with its own unique style that has grown from the original concept;

The CRM platform to grow your business
Great for entrepreneurs
Powerful data analytics
Manage sales and data

Seamlessly connect data, teams, and customers
Cutting-edge marketing
Ideal for teams or solo use
Measure sales conversions

Powerful web builder and advanced business tools
Great for startups
Powerful web page builder
E-commerce available

Supercharged content planning
Great for marketing
Better than lists or sheets
Manage social media

Create a new website in 10 minutes. Easy.
Launch your website fast
Powerful data intuitive
No coding skills needed
Ambient – creating an atmosphere that your potential customers walk through without engaging directly. Example: Tube posters
Ambush – your brand/campaign is associated with an event or occasion and receives attention by proxy. Example: Branded merchandise
Stealth – launching a marketing campaign without any formal announcement. The trick is getting customers to engage without realising what you're up to. Example: Products placed in movies
Viral – a campaign that is shared online or by word of mouth by customers of their own violation. Example: Funny videos/cute pictures
Street – engaging with people directly on the street. Can take the form of leaflets, costumed actors or art installations. Example: Costumed tour guides
In marketing
Marketing is all about getting your message across and guerrilla marketing is no different.
Guerilla marketing campaigns can be extremely powerful – if executed properly. You have to take into account a large amount of variables and not everything will always go to plan. The key is to try and account for all outcomes, or as many as you can, and adapt as you go.
It is also unpredictable when compared to other traditional forms of marketing. When successful, your campaign can go global in minutes and bring positive attention to your brand.
However, when it goes wrong, the effects equally viral but have the opposite, negative effect on your brand reputation.
What you need to remember
Flexibility – Things might go wrong and when they do, you need to be able to adapt
Purpose – You can subvert your message in guerilla marketing but you still need to remember to add a message
Planning – Plan, plan and plan some more. Look at your campaign from all angles and ask yourself 'is this working?' If not, back to the drawing board
Great examples
GoodYear Blimp
The now world-famous blimp has been parodied in everything from The Simpsons to Grand Theft Auto, which is a testament to its marketing staying power. Synonymous with big sporting events, such as The Superbowl, the blimp is a great example of a campaign that passively ingrains itself into the psyche of customers.
 Carlsberg poster
The slogan 'Probably the best …. in the world' has taken on many forms since the start of the campaign but the poster that actually dispensed beer is probably the best example. Interactive and instantly memorable, this is a great example of a successful strategy.
 Curse of Chucky bus stop
Coinciding with the release of the new Child's Play film in the series, a well-known Brazilian prankster joined forces with the movie promoters to scare the life out of unsuspecting passers by in a viral video campaign. It could have gone terribly wrong very quickly but instead became a must-see video.
 Nail Biter shopping bags
A great example of a simple yet effective campaign. Guerilla marketing doesn't have to include stunts or special effects. These shopping bags were memorable, easy to make and, because of the usefulness of the item, they continued promoting the message long after the campaign officially ended.