It's easy to understand how money can end up becoming the core reason for every decision you make in your professional life: the hope to have a comfortable lifestyle is always entwined with money. So when you reach of an age and you realise that you are stuck in a job just because it pays your bills, but it doesn't make you happy or content, the bitterness can creep in.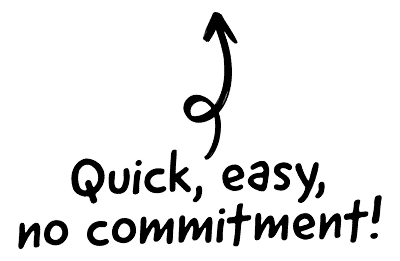 Picture it: every morning is a big effort to get up from bed, snapping at people is a part of your daily routine, and now you have no clue whether there will ever be a small ray of hope in your life. Well, to change your situation – you and only you can make that change. Nothing anyone else says or does would make the difference. Here are few tips that you help you to get out of a dead end job.
1. Change is inevitable
One of the reasons why you are in a dead end job, is the fact that you are too accustomed to the life and hate change. You assume that change is scary and the monotony of life has made you too comfortable to even look for it.

The CRM platform to grow your business
Great for entrepreneurs
Powerful data analytics
Manage sales and data

Seamlessly connect data, teams, and customers
Cutting-edge marketing
Ideal for teams or solo use
Measure sales conversions

Powerful web builder and advanced business tools
Great for startups
Powerful web page builder
E-commerce available

Supercharged content planning
Great for marketing
Better than lists or sheets
Manage social media

Create a new website in 10 minutes. Easy.
Launch your website fast
Powerful data intuitive
No coding skills needed
Change is good, new beginnings are better; always remember that. No one is asking you to be a grasshopper – but you need to know when a change is required. It could be in terms of your job profile, location, physical or an emotional change. One change, might help you to straighten out your life.
2. Making Choices
One of the prime reasons why you are in a dead end job, are the choice that you have made during the course of your career. No appraisal, no promotion – everyday it's all the same, no encouragement – and at the end of the day you have no inspiration to do better. Every human being needs inspiration to grow in their own job. Either it is from seniors or clients – a little encouragement goes a long way.
You need to make sure that you understand why you are not inspired. Either you are in a job that you don't love, or you are in a job that isn't something you are particularly good at. Whatever the reasons are, it can be solved. If you know you are not going anywhere and you are just working for money – try finding a job that suits you better. Because if you are not good and you are not happy, no point in just pulling through.
3. Plan the next 5 years of your life – Long term goals
When you have no plans whatsoever in front of you, you are most definitely stuck in a rut. With no plans, life's existence seems meaningless. You need to have a plan. Always aim for something bigger and better. Once you have a plan in place, start working towards it. The hope to make life better would automatically start inspiring you.
4. Don't blame others
Most of us tend to blame others for our pitfalls. It could be our parents, spouses, friends etc. The first step for a better tomorrow is to stop doing this. Stop blaming the world for your poor judgments. Once you come out of self-pitying, the reinvention of your life would start. Too much of negativity will definitely bring in darkness to your life. The only way to get out is, start acknowledging your mistakes and understand, why you are, where you are and start making changes.
5. Read inspirational stories
You are not the only one. There are gazillions out there just like you; and in the end everyone gets out of it. Sometimes to get reassured – you could start reading inspirational stories. Know that you are not alone in struggles. You might get inspired and find some great lessons in those books.
The first step to inspire yourself is the 'Want' to do it. If you are always in the negative mindset, thinking that nothing good can ever happen – then truly nothing would ever happen. The only way you can inspire and change your life is to be the driving force in it. Believe in the fact that you deserve better and take steps.