Graphic designers are in huge demand for businesses who hire people to create graphical elements that communicate ideas through symbols, words and images. Although there seems to be no dearth of opportunities for graphic designers in areas such as branding, print media and web design, it can be an extremely aggressive market.
Compare prices for graphic design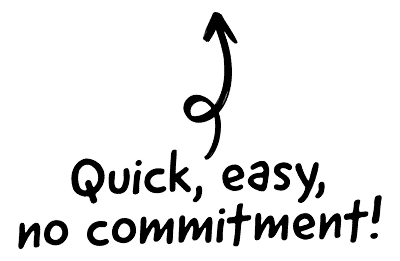 So with so many graphic designers out there, you have to really set yourself apart from the crowd. This means having the best of skills and a portfolio that depicts many of your finest graphic design illustrations. It also means crafting a resume that completely markets your abilities and experience. That is because you want employers to see that you are the perfect person for the job!
Talking of portfolios, a very important aspect of crafting a resume is also crafting that perfect cover letter to go with it! But there is a slight difference between writing a standard cover letter and a creative cover letter for graphic designers. As a graphic designer, you enjoy employment prospects in almost all disciplines. Any business that requires a website, a brochure or any other promotional resources also need graphic designers. In fact, with the internet industry thriving, the job prospects for graphic designers look pretty promising. So, while your energies are mainly focused on dealing with designs and pictures, you also have to play around with words to craft a cover letter that best summarises your skills and accomplishments to optimise your employment opportunities.

The CRM platform to grow your business
Great for entrepreneurs
Powerful data analytics
Manage sales and data

Seamlessly connect data, teams, and customers
Cutting-edge marketing
Ideal for teams or solo use
Measure sales conversions

Powerful web builder and advanced business tools
Great for startups
Powerful web page builder
E-commerce available

Supercharged content planning
Great for marketing
Better than lists or sheets
Manage social media

Create a new website in 10 minutes. Easy.
Launch your website fast
Powerful data intuitive
No coding skills needed
So, how can you guarantee that your graphic design cover letter helps you attract the right attention and also get you the right job? With these tips you most certainly can…
For starters, a creative cover letter is slightly less formal and is somewhat fun and spunky! But it can be a bit challenging to craft one, as the customary rules of resume formation do not apply. Your cover letter has to ride a fine line between zing and professionalism—too much of any can hurt your prospects of employment.
Introduce yourself
Put your name in large, bold fonts at the top of the page and write your contact information just below. As graphic designers, you most likely have access to additional fonts than other people who work only in Word. You can show a bit of your creativity here but make sure that the font you are using is readable.
Begin your letter in a pleasing tone by addressing the specific position which has been advertised or by expressing your keenness in joining the creative team of the company. You can opt for a different font for the body of the letter, but don't go beyond this. Two different fonts – one for classifying information at the top and the second for the body – are enough for a letter.
Highlight your expertise and skills
Summarise the range of your abilities and the area in which you have the maximum experience. Then highlight the examples of your work. For instance, if you specialization is to design websites, include URL addresses of the websites. If you have created illustrations or brochures and have assembled an online portfolio, give the web address. Else, attach examples of your work so that employers can see it immediately. Graphic designers use a range of tools to get their job done, such as Illustrator, InDesign, Dreamweaver, Photoshop, and many others. Make sure to highlight the ones that you're skilled in.
Cite your credentials, where you attended college or got your graphic designing certificates. A lot of graphic designers have no formal training and are self-taught. If you belong to this group, skip any references of this information in the cover letter and address the issue directly in the interview, if and when it comes up.
Include a link to your portfolio
This is assuming that you have an online portfolio and in case you don't; an online portfolio is the perfect way to demonstrate your best work because you can easily and quickly give employers a link to your portfolio on the net. Point out that the person reading your letter can see the link to see samples in your portfolio. This is a great way of telling potential employers that you're a skilled graphic designer and also perfect for the job.
Give a professional closing
End your cover letter with a professional acknowledgment that includes your contact details. Give employers the best telephone number and the best time to contact you if you're not available all the time. The closing paragraph is also about getting to the next step in hiring. After you've shown your interest in the position and highlighted your experiences and skills, you now want to stress again that you'd love to be considered for the role and also be called for an interview. Then, thank the recipients for their time and consideration.
A cover letter for a graphic designing job should portray the innovative and designing skills of a candidate. Any kind of designing requires certain skills and the expertise that are used by designers to design and produce unique products. So candidates need to throw light on all the essential details and create a cover letter which leaves a lasting impression on employers!
Sonali Dheri is an experienced writer who writes on a wide range of topics. She uses her creative forces to write informative content on all the latest study programs, institutes, and education news and issues.