Searching for creative inspiration? Then look inwards – to your studio design. Graphic designers are undoubtedly a sensitive bunch when it comes to the aesthetics of their interior space. But the power of interior design reaches far beyond the sensibilities of our conscious thoughts, burrowing far into the depths of the psyche to produce predictable, and human, reactions.
Compare prices for graphic design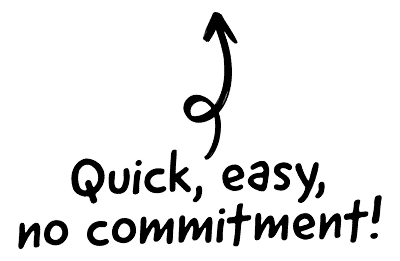 As a species evolved over millennia to react to our environment in particular ways, we human beings are extremely responsive to our surroundings. Subtly influencing the subconscious mind using colour, texture, form and space, interior designers who know what they are doing can help make us feel comfortable, motivated, excited and inspired. So if you're in need of a creative boost, we'll let you in on a few interior design trade secrets.

The CRM platform to grow your business
Great for entrepreneurs
Powerful data analytics
Manage sales and data

Seamlessly connect data, teams, and customers
Cutting-edge marketing
Ideal for teams or solo use
Measure sales conversions

Powerful web builder and advanced business tools
Great for startups
Powerful web page builder
E-commerce available

Supercharged content planning
Great for marketing
Better than lists or sheets
Manage social media

Create a new website in 10 minutes. Easy.
Launch your website fast
Powerful data intuitive
No coding skills needed
Here are some techniques that can be employed in your graphic design studio to promote feelings of wellbeing, raise energy levels, increase motivation and get the best out of yourself and your fellow artists.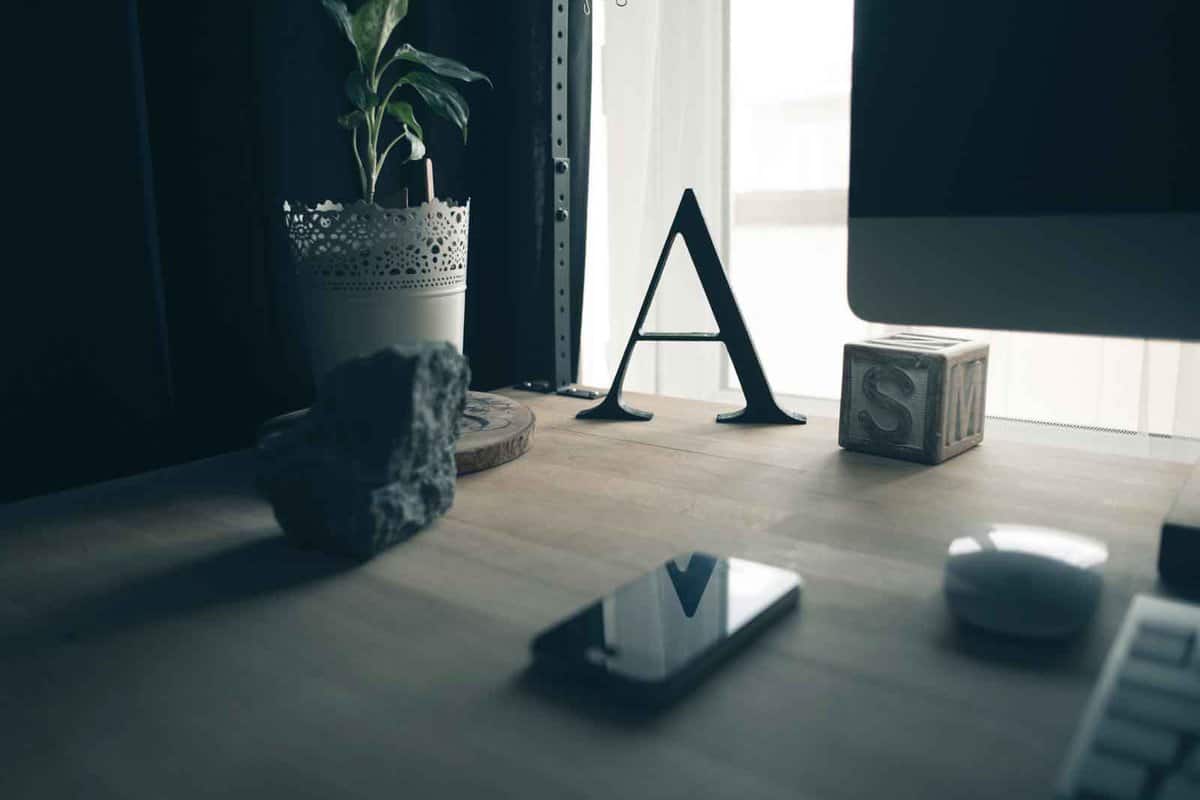 Look to the light
We perform best when our working environment doesn't stray too far from our natural habitat. Synching up with our circadian rhythms, natural light sources provide us with an innate sense of health, wellbeing and energy that can be channelled into our work. So in a graphic design studio it is important to make the most of natural light wherever possible.
Window fittings should be uncluttered – steer clear of heavy, dark coloured curtains and make sure your windows are always clean.
Ensure that the layout of your office doesn't block light sources. Consider moving furniture or even knocking through a wall in order to get maximum benefit from the light. Glass internal doors can also make a difference.
Position mirrors on the walls to reflect the natural light coming in.
Skylights are a fantastic additional light source.
If you're really suffering from a lack of natural light, use daylight bulbs or light boxes to simulate the effect of sunlight inside your studio.
Use the décor of your studio to make the most of the light you have. Dark coloured walls, floors and even furniture will absorb the light, stealing that precious resource, while lighter colours will reflect it.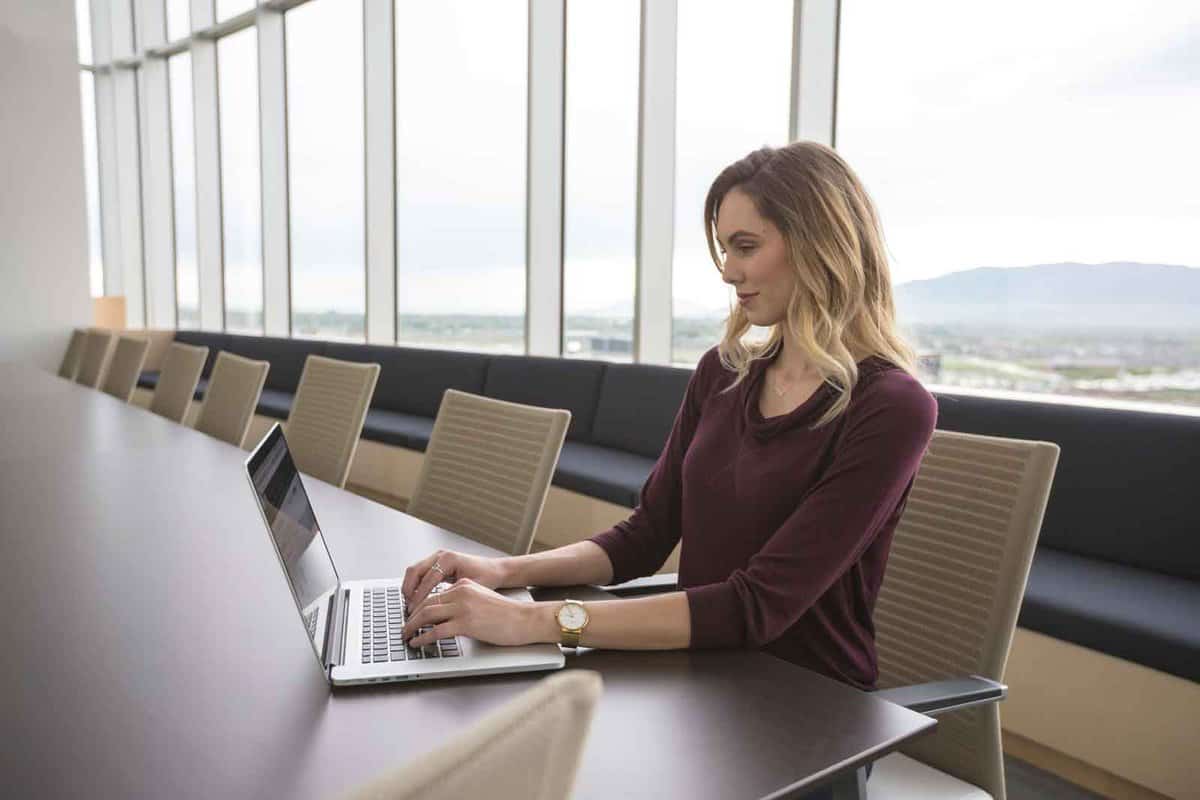 Designated work areas
Different aspects of the graphic design process will have quite different requirements of their working environments. You'll need a space for group meetings, somewhere that stimulates ideas and encourages their expression. Then perhaps a quiet area for concentration, away from noise and disruption. And of course, individual workstations, probably grouped together in an open plan space. Here are some ideas to consider:
Somewhat contrary to the idea that natural light is always best, it has been suggested that brainstorming works best in low light, as this encourages people to lose their inhibitions. So if you have a darker room or section of the office, perhaps it could be used for meetings.
Breakout spaces can help workers to chill out, bond with colleagues and give their brains a rest. More a necessity than a luxury, they help improve productivity and can be used for multiple purposes including informal or impromptu meetings.
Ergonomically designed desks and chairs are healthier for their users and unsurprisingly lead to better productivity.
Colour for creativity
As any designer will understand, colour can influence our frame of mind dramatically, conveying unspoken mood cues that affect our productivity and creative output. It's an especially potent element in interior design, literally surrounding its subjects with its mind-altering frequencies. We recommend incorporating some of the following colour ideas into your graphic design studio interior.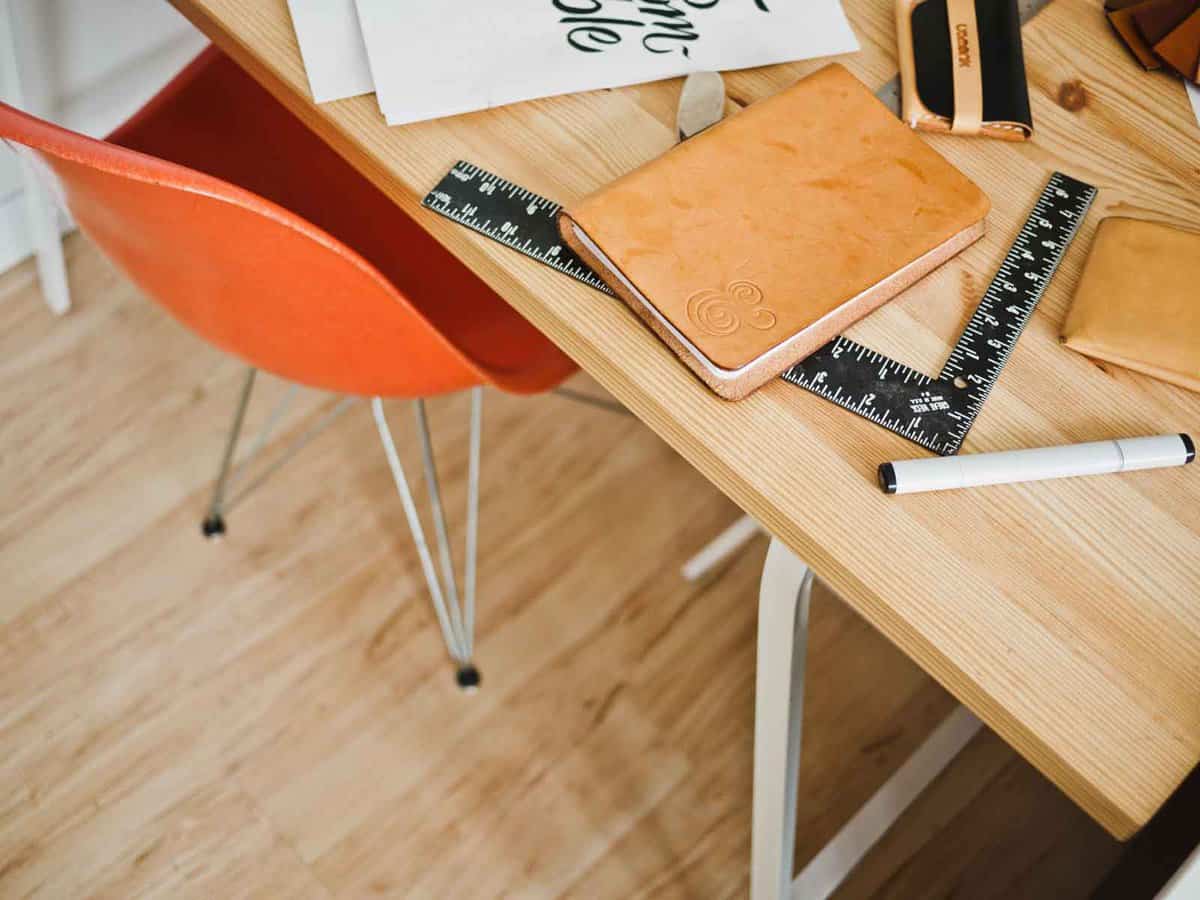 All white?
Employed artfully, the colour white provides a welcome sense of light and potential. The proverbial blank slate, it won't take centre stage, because your own design work is the star of the show. Instead, it'll be there in the background to facilitate an airy, spacious and fresh feel.
For a startling, bold effect, use white sparingly to offset a bright colour like red.
For a gallery-like feel, use white, or an off-white shade combined with natural light as your main studio backdrop.
White can be used to focus attention on a single point in the room, whether that's a stunning view, an architectural feature like a fireplace or a piece of art on the wall.
Natural shades
While colour psychology isn't a precise science, it makes sense that colours that are common in nature will tend to make us feel comfortable and relaxed. So, greens, blues and browns will engender feelings of contentment and fulfilment. If you absolutely need this sense of calm in order to fulfil your potential, natural colours will help you achieve this. Together with indoor plants, they are a good choice for a room dedicated to tasks requiring concentration and deep thought.
Bright and bold
It is, of course, possible for a workplace to feel just a little too relaxing. If you feel the need for a more stimulating environment, choose bright, bold hues to uplift and energise. A feature wall in this colour, perhaps paired with white accents throughout the room, will liven up the studio and encourage creativity.
Keeping it fresh
Graphic design is an innovative and creative profession, reflecting the constantly changing world around us. So a graphic design studio should incorporate some flexibility into its interior to allow for key features to be regularly refreshed.   A fluid and dynamic element within your workspace will help keep artists alert, stimulated and inspired.
Flexible partitions or room dividers can be employed to enable different divisions of space within the studio.
Literally in flux, a water feature will promote feelings of relaxation and calm, while its dynamism will help motivate workers.
An exhibition wall or dedicated space can accommodate a succession of portfolio images, interesting posters or other exhibits.
Allow designers some input into your display – it'll help them to 'own' the space and become more motivated in the studio.
Evoking emotions for better productivity
Our working environment can have a powerful effect on our mood, with colour, light and space triggering instinctive emotional reactions that hark back to the early days of evolution. When building a graphic design studio, artists can tap into this by employing techniques from interior design to help create a positive and productive environment to fire up the creative urge.