The online language learning service Babbel makes studying new languages fun and easy, but when the Berlin-based company aimed to speak to the U.S. market they turned to the full service creative boutique Hiccup Media to craft a campaign that captures what users around the world love about Babbel.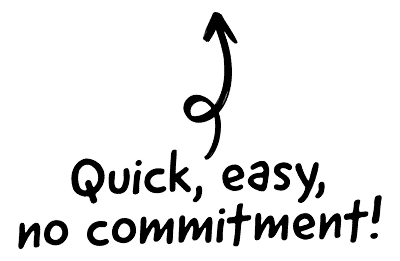 "Babbel was looking to work with a one source creative solution – a company that could translate their unique solution into a creative strategy and execute it under one roof," Rob Simone, Hiccup Media Managing Director says. "Babbel is a part of the growing on-demand learning sector, which is much different than traditional education. The service is popular with online and mobile users that are hungry to learn new languages – people who wake up one morning and decide they want to improve themselves. It's more something they want to do rather than need to do, and that is a very empowering idea."
Babbel enables anyone to learn languages in an easy and interactive way. The learning system offers 14 languages, from English to Indonesian. Users with and without previous knowledge can access grammar and thematic courses as well as vocabulary, writing and listening comprehension exercises online and on the go (iOS and Android). Babbel holds offices in New York and Berlin.

The CRM platform to grow your business
Great for entrepreneurs
Powerful data analytics
Manage sales and data

Seamlessly connect data, teams, and customers
Cutting-edge marketing
Ideal for teams or solo use
Measure sales conversions

Powerful web builder and advanced business tools
Great for startups
Powerful web page builder
E-commerce available

Supercharged content planning
Great for marketing
Better than lists or sheets
Manage social media

Create a new website in 10 minutes. Easy.
Launch your website fast
Powerful data intuitive
No coding skills needed
Although popular internationally (Babbel boasts 1300 new users per hour), the new ad campaign marks the company's first broad effort to reach U.S. users. To that end Hiccup crafted a launch spot "Educate Anywhere" that just began airing across the States.
Executing the ambitious concept fell to Hiccup Media Creative Director Michael Cruz, who directed and edited the spot. For Cruz, the versatility of the solution (phone, tablet, laptop) was important to highlight. To that end, the piece features a simple static shot from the POV of the Babbel user in the foreground, while behind them backgrounds shift quickly from kitchen to office to living room and bedroom.
"We wanted to create something that was both clear and visually dynamic," Cruz adds. "The concept we came up with features deconstructed backgrounds that transition us from scene to scene falling in line with the idea of mobility. We wanted to make the scene seem more theatric."
Rob Simone explains how Hiccup Media was formed: "In 2006, we believed that brands were developing a need for a different type of agency. With the growing demands for video, mobile and content in general, a secondary more nimble firm was becoming more of a necessity. Hiccup Media was founded to meet that demand. We believe that broadcast work and non-broadcast work are equally important and dually essential pieces of a brand's strategy."