Today more and more businesses are realising the cost benefits of outsourcing work to a virtual office. A virtual office is a business that provides off-site office services such as answering telephone calls, mail forward and scheduling. Virtual offices tend to allow their clients to use the address of their premise as their business address, which provides many benefits to business owners that run their companies from home. In this article we will share some of the cost benefits of using a virtual office.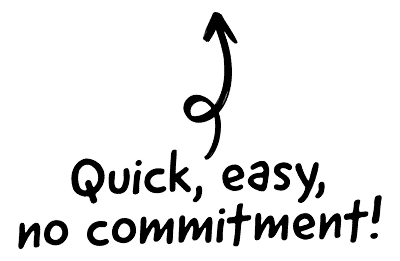 Save money on renting a building
Over the last few years more and more individuals have left their nine to five jobs in favour of setting up their own companies which they run from home. Working from home can not only save business owners money, but it is also more convenient. For most businesses there does however come a point when they need to expand beyond their home office. The problem is that renting office premises in the city can be very expensive. A great solution for small business owners comes in the form of a virtual office. Rather than spending hundreds of pounds each month on renting an office, you can simply outsource work to a virtual office for an affordable fee. Whilst having access to their staff, you will also be able to take on their business address as your own, enabling you to reap the benefits of having a fully functional office, without the cost of rent and overheads!
Eliminate the need to hire staff
If you have reached a point where you have to turn down work as you cannot do it all alone, then you need to consider expanding your team. Hiring full time staff can be problematic for home-based businesses, as not only do they need to provide them with somewhere to work, but they also have to account for the cost of their salary, sick pay, holiday pay, training costs and other employee benefits. By outsourcing work to a virtual office you can delegate work without having to pay the staff a salary. Instead you simply pay a monthly fee for the service they provide you with and are not tied into any lengthy contracts like you would be if you hired someone to work in-house.

The CRM platform to grow your business
Great for entrepreneurs
Powerful data analytics
Manage sales and data

Seamlessly connect data, teams, and customers
Cutting-edge marketing
Ideal for teams or solo use
Measure sales conversions

Powerful web builder and advanced business tools
Great for startups
Powerful web page builder
E-commerce available

Supercharged content planning
Great for marketing
Better than lists or sheets
Manage social media

Create a new website in 10 minutes. Easy.
Launch your website fast
Powerful data intuitive
No coding skills needed
Win more customers
When you use the services of a virtual office, you will be entitled to use their business address as your own. This is particularly beneficial if the office is found in a prestigious city location. By using a prestigious address as your business address, you will give your business credibility and enhance the appearance of its size. Potential clients will automatically associate your business with the other successful businesses operating in that area and are therefore more likely to want to do business with you. The more new customers you win, the better chance you stand at increasing your profits.
The fact that you will be able to utilise experienced receptionists and custom advisors will also have cost benefits. This is due to the fact that they will have the skills, knowledge and experience to improve the customer service provided to your clients. The better customer service you offer, the more likely clients are to continue to do business with you and you never know, they may also recommend you to other potential customers.
Increase productivity
As we mentioned before, if your small business is doing well, it is likely that there will come a point when you have to turn down work as you are unable to fulfil the needs of your customers on your own. By outsourcing work to a virtual office, you will be able to take on more work and increase productivity, which of course has the potential to increase your overall profit.
When working with a virtual office, it is best to outsource non-profitable tasks to the virtual office staff. These are tasks such as answering telephone calls, sorting and forwarding mail and scheduling appointments. By outsourcing non-profitable tasks, you will have more time to focus on profitable tasks which make your business money, such as completing customer work and reaching out to new clients.
If you need to outsource tasks such as advertising and marketing, you will need to find a virtual office that is able to provide you with these services. The cost of working with virtual offices like this will of course be higher, but will still work out more cost effective than hiring full time staff. Working with a virtual office like from the Workstation enables you to benefit from having a fully functional office and dedicated team, at a fraction of the cost of renting office premises and employing your own staff!
Expand into new markets
In order to stand the best chance at making a profit, you may need to consider targeting a wider customer base. This can be difficult for home-based businesses, as they often have little marketing budget. Small, local businesses also become associated with a specific area and therefore find it difficult to target those living elsewhere. Both of these issues can be solved by outsourcing work to a virtual office.
Having a virtual office in a particular location can help you to target a new geographical area. As we mentioned before, you will take on the address of the virtual office as your business address. This means that customers in the new geographical area will be unaware that you actually operate elsewhere. As long as you can provide them with a high quality service, there is no problem in you painting the picture that you operate from their city, when it actual fact you are based miles and miles away!
Choosing a virtual office to work with
If you are looking to benefit financially from working with a virtual office, then you will need to spend time thinking carefully about the company that you wish to work with. Whilst the services they offer and the cost are both important, it is equally as important that the area they operate from will benefit your business in one way or another. For example if you work from home and live in a small country village, it will be beneficial to choose a virtual office company that operates in the city, so your business looks prestigious. Unfortunately in the world of business, image is everything, so you need to create the impression that you're a big-timer if you want to win new customers!
If however you are already based in a city and want to target a national customer base in order to increase your profits, you may need to consider choosing a virtual office company based in a prestigious location like London. Having a London business address will give your business credibility and will make it look like you have been operating for years. Of course, you will need to make sure the virtual office provides a mail forwarding service as you do not want to have to make trips across the country every week to pick up your letters.
Keep location in mind when choosing a virtual office, whilst also considering the quality of their services and you should find it easy to narrow down your choice and find the perfect virtual office to work with.