Freelance graphic designer Joanna Kosinska describes the journey she went through on her way to quitting her job to become a self-employed freelancer, and offers advice to those who are considering making the same leap.
Compare prices for graphic design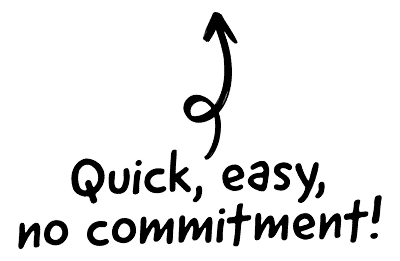 I'm a freelance graphic designer, and I help companies to reach their goals and touch an audience by creating a distinctive visual identity through print and web designs. I regularly collaborate with digital agencies, other freelancers, creative partnerships and clients from all over the UK.
Even with over eight years of experience under my belt, I feel that my career really started the moment I joined the ranks of full time freelancers. It was two and half years ago when I made the decision to leave the comfort of monthly pay and regular working hours to dive into the world of running my own business. I knew from the get-go that it would be a steep learning curve and I would have to venture from my comfort zone on an almost daily basis.

The CRM platform to grow your business
Great for entrepreneurs
Powerful data analytics
Manage sales and data

Seamlessly connect data, teams, and customers
Cutting-edge marketing
Ideal for teams or solo use
Measure sales conversions

Powerful web builder and advanced business tools
Great for startups
Powerful web page builder
E-commerce available

Supercharged content planning
Great for marketing
Better than lists or sheets
Manage social media

Create a new website in 10 minutes. Easy.
Launch your website fast
Powerful data intuitive
No coding skills needed
Once you start working for yourself it's no longer a matter of just keeping up with an ever-changing industry and polishing your skills, but also about learning how to run a business. The main piece of advice I would give anyone thinking of handing in their notice and going it alone would be to give yourself time to prepare and gather information. Spend time creating a portfolio, reading about, listening to and learning from people who have been in your position and made the leap to freelancing.
Plan and decide who will be your target audience as this will have a huge impact on how you will market yourself and will allow you to move towards gaining clients. If you are planning to work from home make sure you have a comfortable space that will serve all of your creative needs.
I knew from the start that there would be an element of working from home, and so for me it was important to separate my living space from my working space, even if the distance was only three steps from one room to another, I removed all distractions and surrounded myself with all that I needed to inspire me in my work. Working from home has its advantages and it is a nice alternative to a busy office.
However, and I am talking here from my own experience, it is good to mix it up with a few days of working from a client's premises. There is something very enjoyable in visiting new places and meeting people who share my passion for design, it also gives me the perfect chance to get to know my clients and for them to have insight into my creative process. The way I approach a new project will differ depending on the initial brief, yet there are a few elements that remain the same when new job comes my way, such as the initial conversation.
As in any relationship, communication is key and business relationships are no different. The first consultation is the perfect moment for me and my client to ensure that I am the right person for the job; believe me there's nothing worse than being stuck with project that you don't like or with a client who doesn't understand you. After the chat there comes time for my own research, before my pen hits the paper I need to be confident that I know my client's business and the challenges that he/she is facing.
Drawing is a huge part of my creative life and it is an integral component of my process, it works as a catalyst and helps me produce the strongest concept. At the end of sketch phase I move chosen image onto screen and keep on working on it until I feel thatI can show it to the client. At this stage it is all about the idea rather than perfection and so all I need is confirmation that I am going in the right direction, after getting feedback from the client the process of polishing the final artwork starts.
When it comes to planning the long term future for my business, building my own company seems like an obvious choice. However I am not sure if I can see myself as a boss, at least not yet. I think I need more experience, and a clear idea of the kind of company I want to establish; I definitely see myself working with other creative people but as partners. In the immediate future I would like to see myself working on more branding projects.