Australian Institute of Architects is to show a body of work by artist Michelle Hamer. One Wall Two Jails will run from 1st – 30th September.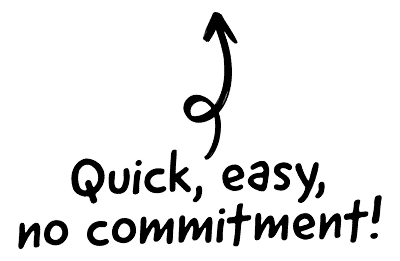 Award winning artist Michelle Hamer, has resurfaced from exploring unstable hotspots around the Israeli-Palestinian and US/Mexican borders with a strikingly complex and timely new body of work. The work is made up of hand-stitching on perforated plastic; barrier tape on debris mesh; and ink on paper.
'One Wall, Two Jails' takes Hamer's exploration of her own personal barriers in relation to cultural and political beliefs and aspirations to a new level as she ventures into physically, mentally and emotionally challenging border zones. Hamer says 'I was repeatedly told I couldn't visit the places I planned to go to. Each enquiry was met with a fearful warning of danger and kidnapping.'

The CRM platform to grow your business
Great for entrepreneurs
Powerful data analytics
Manage sales and data

Seamlessly connect data, teams, and customers
Cutting-edge marketing
Ideal for teams or solo use
Measure sales conversions

Powerful web builder and advanced business tools
Great for startups
Powerful web page builder
E-commerce available

Supercharged content planning
Great for marketing
Better than lists or sheets
Manage social media

Create a new website in 10 minutes. Easy.
Launch your website fast
Powerful data intuitive
No coding skills needed
Hamer witnessed ISIS fighting at the Syrian border rapidly retreating back through the mountainous region at sunset to avoid car headlights giving her presence away and thus making her a target. Journeying the unsealed roads of the US-Mexican border through Texas, New Mexico, Arizona and California she passed some of the most notorious border crossings. Juarez, Mexico is known for its high rates of murder and femicide; bordering El-Paso, USA, it is at the forefront of Donald Trump's border wall policies. What ultimately inspired the work though is 'the nuanced hope and resilience evident on all sides.'
Hamer's work reveals a tension between politics and mass exposure of language within the urban environment. Her slow hand-stitched work allows us the time to be present in complex and confronting moments. The language of the street reigns.
Michelle Hamer has a background in architecture and this show at the newly refurbished NSW Institute of Architects celebrates the intersection of art and architecture. Hamer's understanding of the urban environment and its impact on daily life is clear through the way she reframes cities and spaces changing the way we see everyday moments.
Michelle collects language, graphics and signage, using it and all its ironies to negotiate socio-political landscapes. In an era of divisive politics her work holds onto more subtle readings and mis-readings.
Corbett Lyon, director of Lyons Architecture and Lyon Housemusem, said Michelle Hamer is 'someone I call an urban flaneur, someone who walks the cities. Michelle sees irony and dark humour and in some cases impending doom. … the toughness of the images, together with the stitched quality .. that makes her works so utterly compelling. Are they stitched photographs or are they needlepoint paintings?'