Emma Elliott is one of forty sculptors selected for on form 18, a biennial exhibition of sculpture in stone at Asthall Manor in the Cotswolds. She joins world renowned and upcoming sculptors, including Helaine Blumenfeld OBE, Peter Randall-Page RA and Rise Art Award winner Tom Waugh as well as other British and international artists.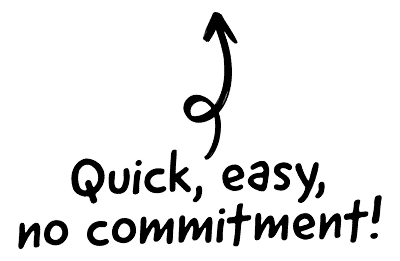 On Form 18 will run from 10th June – 8th July 2018 at Asthall Manor in Burford.
Emma will be introducing Transient Global Amnesia, a new body of work created in response to the increasing number of endangered species facing extinction. The impermanence and fragility of the natural world and human behaviour are recurring subjects in her practice. All her marble is sourced in and around Pietrasanta in Tuscany where Emma joined a carving studio to produce the four sculptures in this series.

The CRM platform to grow your business
Great for entrepreneurs
Powerful data analytics
Manage sales and data

Seamlessly connect data, teams, and customers
Cutting-edge marketing
Ideal for teams or solo use
Measure sales conversions

Powerful web builder and advanced business tools
Great for startups
Powerful web page builder
E-commerce available

Supercharged content planning
Great for marketing
Better than lists or sheets
Manage social media

Create a new website in 10 minutes. Easy.
Launch your website fast
Powerful data intuitive
No coding skills needed
Founded in 2002 and now in its ninth edition, on form is the only exhibition in the UK dedicated exclusively to stone sculpture. Emma Elliott is only the second artist to be awarded an on form bursary, a scheme set up in support of young sculptors who work in stone. This year's prevailing themes around nature, ecology and displacement particularly resonate with her new series.
on form 18 further provides an opportunity to revisit Emma Elliott's Reconciliation. Based around a marble sculpture combining the stigmata of Jesus Christ and the tattoo of a concentration camp prisoner, the project comprises physical and digital elements and explores the perpetual extremes and contradictions of human behaviour. Reconciliation will be on display at St Nicholas Church, next door to Asthall Manor.
Emma Elliott was classically trained in painting and figurative sculpture both in the UK and Italy. Her work combines craftsmanship and technique with a fearless questioning of ideology, religion, philosophy and society. For Elephantom she collaborated with Caspar Leopard who composed the soundtrack to the above video which will be on display at on form alongside other digital work.
The idea for on form was born after Asthall Manor's owner, Rosie Pearson, commissioned sculptor Anthony Turner to make two gatepost finials. More than a decade on, on form is proud of its reputation as a prestigious showcase of stone sculpture as well as one of the most beautiful gardens in the Cotswolds.