Part of the National Westminster Group (unlike the similarly named Bank of Scotland, owned by Lloyds,) the Royal Bank of Scotland is found on high streets across the UK. This prevalence ensures that RBS is among the biggest and most reputable names in finance, but how do RBS business banking options for the monolith stand up against the competition?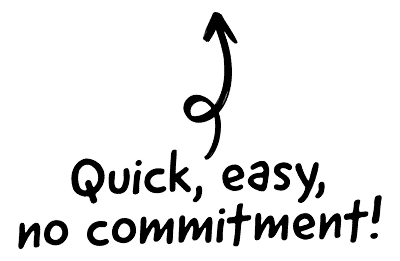 Does RBS support business banking?
If you're keen to manage your business finances with a prominent name on the high street, RBS will be one of the first brands that come to mind. This bank does offer business banking facilities alongside personal services, including unsecured loans for small businesses.
You can manage your business accounts online using the RBS website, by downloading an Apple or Android app, or by visiting a Royal Bank of Scotland branch.

The CRM platform to grow your business
Great for entrepreneurs
Powerful data analytics
Manage sales and data

Seamlessly connect data, teams, and customers
Cutting-edge marketing
Ideal for teams or solo use
Measure sales conversions

Powerful web builder and advanced business tools
Great for startups
Powerful web page builder
E-commerce available

Supercharged content planning
Great for marketing
Better than lists or sheets
Manage social media

Create a new website in 10 minutes. Easy.
Launch your website fast
Powerful data intuitive
No coding skills needed
Business banking alternatives comparison

Co-Op Business Banking
✓ Business Current Account
✓ Online, App & High Street Banking
✓ Quick & Easy Application Process


HSBC Business Banking
✓ Business Current Account
✓ In-Branch, Online & App Banking
✓ FSCS Protected


Metro Business Banking
✓ Business Current Account
✓ High Street Presence
✓ FSCS Protected


Mettle Business Banking
✓ Business Bank Account
✓ Online & App
✓ Quick & Easy Application Process


Monzo Business Banking
✓ Business Current Account
✓ Dedicated mobile app experience
✓ FSCS Protected


Tide Business Bank Accounts
✓ Free, Plus, or Pro Account
✓ iOS & Android Mobile App
✓ Upload & Auto-Match Receipts


Virgin Money
✓ Business M Account
✓ In-Store, Online & App Banking
✓ Insights & Forecasting Platform

Is my company eligible for an RBS business bank account?
On paper, the Royal Bank of Scotland instils the same rules and regulations as any other bank in the UK. You'll need to prove your citizenship and status as a business owner, and answer some questions about your business model. If you work in a high-risk industry, you may be asked to look elsewhere.
RBS can be a little pickier than some banks about whom they accept as business customers – especially smaller ventures with a low turnover. It's best not to put all your financial eggs in this particular basket. Do not be disheartened if your application is declined – plenty of other banks, on and off the high street, will be welcoming of a small company or sole trader.
What business banking accounts does RBS offer?
RBS has two standard choices for business accounts:
| Type of RBS business account | What is it? |
| --- | --- |
| Startup Account | If your business has been open less than a year with a turnover below £1m, you'll be entitled to open a Startup Account. This account will not attract fees for 24 months, permits access to a business overdraft (credit check pending,) and entitles account holders to support services for entrepreneurs and small business owners. |
| Business Account | A Business Account is designed for companies that have been trading for longer than 12 months or those with a turnover above £1m in a calendar year. This account offers a complimentary subscription to FreeAgent accounting software, and if your turnover is high enough, access to a dedicated Relationship Manager on the bank's side. |
RBS business bank accounts compared
If you need a charity bank account, this is also a service that RBS offers under separate cover.
How do I set up an RBS business bank account?
You can open a business account with the Royal Bank of Scotland through the dedicated account page on the bank's website, or by tracking down your local branch of RBS and making a face-to-face appointment.
What are the advantages of setting up an RBS business bank account?
RBS offers advantages of business customers, including a wide range of credit options and access to support facilities designed to help you grow your SME.
The lack of monthly charges, and absence of any fees at all for 24 months, is welcome if you are starting small and planning to build your business over time. Gratis access to FreeAgent can also save hundreds of pounds in external subscription fees.
Business Account holders will enjoy access to a dedicated Relationship Manager, which will potentially cut out a great deal of frustration and being passed from one automated service to another if you need to discuss your account with the bank.
What are the drawbacks of setting up an RBS business bank account?
While the lack of a monthly fee for the privilege of your keeping your account open is welcome, the constant application of 'microcharges' for using the account after 24 months can grow frustrating. Ensure you go into banking with RBS with your eyes open, and be prepared to face a number of fees if your business account has numerous transactions per week.
Like all high street banks, RBS is closing branches at an ever-increasing rate. If you choose this institution because you wish to conduct your business in a brick-and-mortar location, ensure that will still be an option in late 2023 and beyond.
Consider RBS' reputation among business banking customers. We have already discussed how this bank has been prone to closing accounts with little warning in the past, or declining applications outright, and we'll shortly expand on this subject. It could be easily argued that the Royal Bank of Scotland is not a natural fit for sole traders or small businesses.
What fees are involved with running an RBS business bank account?
Business banking with RBS is free for the first 24 months of running an account. Once this year period elapses you will still avoid a monthly fee to keep the account open, but you'll need to make payments for independent transactions. These break down as follows:
| Type of transaction | Fee or charge applicable |
| --- | --- |
| Incoming or outgoing digital payments | 35p per transaction |
| ATM withdrawals in the UK | 35p per withdrawal |
| Incoming cash payments | 70p per £100 |
| In-branch cash withdrawals | 70p per £100, plus a 70p fee |
| Incoming or outgoing cheque payments | £1.40 per cheque |
| Incoming foreign currency transfers | £1–7, depending on currency or transaction |
| Outgoing foreign currency transfers | £15 online, £20–30 in a branch |
| Overseas transactions or ATM withdrawals | 2.75% of transaction value |
RBS business banking fees and charges
Interest rates on a business overdraft or credit card will be agreed upon application and acceptance. RBS does not offer prepaid expense cards.
What is RBS's reputation among business banking customers?
The Royal Bank of Scotland does not have a claimed profile on TrustPilot. Consumers have set up a profile for the business arm of RBS, and in a tale as old as time, the reviews are overwhelmingly negative. It weighs in at 1.3 from 5 – considered Bad – from 693 reviews.
This places RBS on the same par as competitors like Virgin Money, HSBC, and NatWest, which suggests that it's difficult for any high street bank to maintain a positive standing online, but it's always worth reading through reviews to uncover common bugbears among business peers.
Another thing that should be noted is that the reputation of RBS took a severe nosedive among small business owners in 2016, thanks to reports from a whistleblower within the bank.
When it comes to financial institutions profiting from the struggles of others, let those without sin cast the first stone – you'll be hard-pushed to find a major bank with a squeaky-clean reputation built on altruism. All the same, this is something to keep in mind as a small business owner.
Verdict
No high street bank will ever enjoy a flawless reputation or offer everything a business customer wants or needs, but hand on heart, we would not necessarily recommend RBS to sole traders or very small businesses. This bank can be a fine choice if you boast a seven-figure turnover, but it's strongly recommended to look into alternatives if you do not fall into this bracket.