Earlier this year, Eat24 wrote an impassioned breakup letter to a metaphorical lover. The web-based food delivery service had used Facebook to accrue more than 70,000 "likes" and reach consumers on the social network. But Facebook's reduction of organic reach now means that if you have used Facebook to reach a professional audience for free, you now need to pay up.
Compare prices for marketing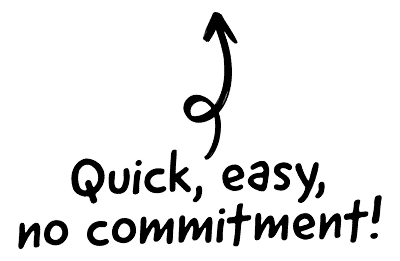 This is what happens when social networks treat all users as equals—first as experts, then as noise.
We like to believe that social media is a true equaliser. It's why Quora saw an estimated 14.6 million visits this past April from users who spent an average of 4 minutes and 28 seconds on-site. Users can choose from over 400,000 topics to create informational feeds that are "tuned to your interests," thereby having the platform act as "your best source of knowledge".

The CRM platform to grow your business
Great for entrepreneurs
Powerful data analytics
Manage sales and data

Seamlessly connect data, teams, and customers
Cutting-edge marketing
Ideal for teams or solo use
Measure sales conversions

Powerful web builder and advanced business tools
Great for startups
Powerful web page builder
E-commerce available

Supercharged content planning
Great for marketing
Better than lists or sheets
Manage social media

Create a new website in 10 minutes. Easy.
Launch your website fast
Powerful data intuitive
No coding skills needed
But who—or what—is "your best source of knowledge"? Is it Quora as a tech/social platform and distributor of these 400,000 topics? Or one of 14 million random users who pose as experts?
The answer is neither, for the simple fact that everyone's knowledge is not equal. The rush of everyone trying to demonstrate their expertise has done the opposite of providing knowledge—it has created such an overload of noise that seemingly "open platforms" are now adopting the role of publishers—or, as Matthew Ingram calls them, "content gatekeepers."
It's no accident that both LinkedIn and Facebook are evolving in this manner. Earlier this year, LinkedIn's Ryan Roslansky wrote about their decision to open their publishing platform to all member. A B2B publishing space once reserved for the likes of Bill Gates and Richard Branson is now open to anyone, irrespective of experience.
"Combined, our members have extremely valuable and varied experiences; however, their knowledge and expertise has not yet been captured and shared", Rolansky wrote. "The average Influencer post drives more than 31,000 views and receives more than 250 likes and 80 comments. By any measure, this is a remarkably high level of engagement for digital content."
Information is easy now; clarity and insight are not. LinkedIn's decision to expand its archive of digital content may indeed yield high levels of engagement. But it also means that users must shift through even more noise to gain the knowledge they need. On the surface, LinkedIn and Facebook appear to be moving in opposite directions—LinkedIn is opening access to members while Facebook pulls back. But in terms of assisting the knowledge economy, both the bait-and-switch tactic of Facebook and the open access of LinkedIn fail to contribute.
Amongst all of this, there lies a silver lining. The latest Ten-Year Forecasts from Palo Alto Think Tank the Institute for the Future proposes a new Internet model that is "post-NSA and post-Comcast", and relies on peer-to-peer structure in a way that more closely resembles the Internet's first purpose.
Over the last decade, the Internet has evolved much more hub and spoke", IFTF Fellow Jamais Cascio explained. "Everything has to go through the major services. The idea with the second-curve Internet would push back into that other model. Peer-to-peer, mesh focused, and getting away from those central points of control and failure."
Cascio's colleague Mike Liebhold uses the Greek myth of Icarus as a metaphor for the "brief historical moment" where a first-generation distribution of online ideas has proven to be vulnerable. He concludes that just as humans surpassed Icarus in their knowledge of how to build a better aircraft, the Internet's second curve will distribute knowledge more appropriately. Publishers are, and always have been, curators of content created by experts. The second curve will involve online knowledge networks where both internal and experts can collaborate.
What does this mean for consultants, publishers, and any business with industry expertise as their core value proposition? Instead of going to websites like Quora or LinkedIn, where everyone clamours to demonstrate their expertise and simply create noise, go to businesses that have this at the heart of their IP. They haven't had a solution to deliver their experts in a smart way—but the second-curve Internet will change that.
From social noise, to tool fragmentation and saturation to a more consolidated and knowledge-based orientation that is in context of solving a problem with collective intelligence, not just creating user-driven communications (and cat videos).
This article was written by Charles Thiede. Charles is co-founder and CEO of Zapnito, a SaaS platform that allows users to both create and monetize expert networks and membership models. He previously served as CTO of Informa Business Information, where he oversaw a $400m publishing portfolio and acquisition integration of Datamonitor, a $1 billion value, over the course of 12 months. He has recently served as interim Chief Product Officer at Nature Publishing Group which represents brands such as Nature.com, Scientific American, and Palgrave.