We all work in an era where the internet connection now rules over your standard office stationary.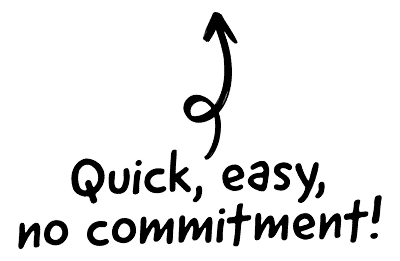 Let's be honest, as designers and creative professionals our lives are led by our internet speed and less by the pen and paper!
No matter your role in the creative industry, everything is done online. Whether it's from the simplest tasks of taking notes, corresponding with clients, finding inspiration or designing the campaign. It's all available online, making our day move along more efficiently and cutting down our hours spent on the phone or putting pen to paper.

The CRM platform to grow your business
Great for entrepreneurs
Powerful data analytics
Manage sales and data

Seamlessly connect data, teams, and customers
Cutting-edge marketing
Ideal for teams or solo use
Measure sales conversions

Powerful web builder and advanced business tools
Great for startups
Powerful web page builder
E-commerce available

Supercharged content planning
Great for marketing
Better than lists or sheets
Manage social media

Create a new website in 10 minutes. Easy.
Launch your website fast
Powerful data intuitive
No coding skills needed
But in this digital age of business it's surprising to find that many freelance professionals and small businesses are still not taking the necessary precautions to protect themselves online.
Unfortunately along with the many benefits that the internet provides us it can also be fraught with danger, as the new age criminals now take on the digital form of viruses to steal our data.
Whilst we go to extraordinary lengths to protect our personal information the security surrounding our business is not implemented with as much force, which is surprising when any loss of data will affect business more than it would our personal lives.
After all, whether you're a go-it-alone kind of professional or a small business, those customers and that data has taken you time and money to gain, so why are we leaving it vulnerable?
It was recently reported by MarkitWrite that '60% of companies that lose their data will close within 6 months'. That's a scary percentage if your business is the bread and butter of your life.
Whether it's confusion about how to protect your data or what's available, you should treat your online security as if it was protecting your life.
Make it unbreakable
The most common form of security breach is bad passwords.
Most people can be quite lazy to begin with, thinking they'll use something basic to start with and change it at a later date. But many don't change their passwords, and soon proceed to use the basic one they're familiar with across every system and piece of software they use.
For a hacker this makes you an easy target, so lock down your online doors.
Passwords should be made up of numerous character forms, numbers and symbols. And there should be different passwords for everything that you do.
It doesn't stop there, as passwords should be changed every 90 days to keep the hackers away.
Although this may seem like a lot of work, it can potentially save your business in the long run.
If you can't think up that many passwords on your own, don't fear as there are a number of services available that can do all of this for you.
Keep up to date
Software updates are annoying, there's no doubt about that.
But many of the big brands such as Apple, Microsoft, Adobe and Google, provide updates that also enhance the security protection of your software.
So when it notifies you that updates are needed, put the kettle on and let it run.
The time you spend ensuring your data is protected is always time well spent.
Avoid the unknown
A majority of computers are infected by viruses through unknown emails being opened or an accidental download.
If you're not alone in your business, educate your team or any staff members not to open or download anything that they're not sure on.
Even with the latest anti-virus installed, viruses are constantly changing and adapting, so don't think that you're safe with this small piece of protection.
Cover all areas and your business won't be left in the dark.
Prepare for the worst
Whether you're a freelance sole trader or a small business with employees, there is a growing trend of business owners not detailing their online accounts in their business information.
When it comes to unforeseen circumstances this can especially leave freelancers completely left at sea, as they have no details for them to be able to access expensive software accounts or update any social media.
Business Lawyer Omar Choudary from Taylor Rose explains that 'people should consider how to plan ahead and put someone in charge of these digital assets, otherwise control of this information could potentially get into the wrong hands'.
It seems that among the day-to-day running of your business, online security can be a second thought and leave you open to many huge risks.
Protect yourself and your business with these steps and you can keep what matters most to you safe.