Do you dream of a creative career as a freelance writer? Whether you're an established writer who wants to go it alone, or you're thinking of starting a new career in freelance writing, these suggestions might help you form positive habits and get off to a great start.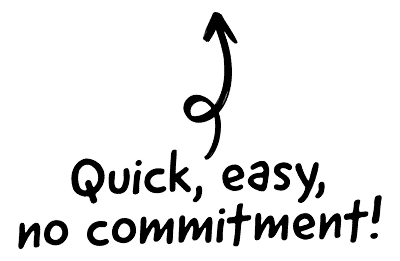 Schedule time for independent writing
You're probably already used to to using a diary or an organiser, whether in traditional paper form, or on your smartphone or tablet. You do this to keep track of your work and leisure time, your classes, workshops, social gatherings, and a great deal more. You know you can do this with freelance blogging, as well, right?
Go get your week-by-week schedule or calendar, and set your writing time at the best hours for your lifestyle. That can be after work, before supper, after the kids are in bed, on weekends, or at whatever point you have extra time. Simply set aside a few minutes you can use without intrusions and that you can adhere to.

The CRM platform to grow your business
Great for entrepreneurs
Powerful data analytics
Manage sales and data

Seamlessly connect data, teams, and customers
Cutting-edge marketing
Ideal for teams or solo use
Measure sales conversions

Powerful web builder and advanced business tools
Great for startups
Powerful web page builder
E-commerce available

Supercharged content planning
Great for marketing
Better than lists or sheets
Manage social media

Create a new website in 10 minutes. Easy.
Launch your website fast
Powerful data intuitive
No coding skills needed
If you find that this new routine leaves you exhausted, study your timetable again and come up with an alternative writing schedule. Some people are early risers; other are night owls: experiment with your schedule to find a plan that's most productive for you: one that'll help keep you centered and your mind clear.
Exploit work or study breaks
When you're enjoy some downtime from whatever keeps you busy during the day, your mind characteristically enjoys switching its focus to something different from what you've been concentrating so hard on. It's an anxiety-reducing strategy, and you can exploit this time to unwind a little and afterward get to compose a section, email a customer, or pitch another website.
Simply ensure that you take several minutes to let your brain gradually change focus again before you switch once more to the subject you're returning to.
Do little business errands throughout the day
Make the most of the spare moments you get in your daily routine, being productive with any 'dead minutes' you have between meetings, or while on public transport, for example.
The time you find may be as meagre as five minutes, however you can utilise that time to arrange your work timetable, record thoughts, lay out a blog post or begin a draft of a new assignment that will make your work simpler to finish later on.
Get your thoughts on paper during your mealtimes
This is something you might do when your dinner table isn't already piled with other things from your busy life. Keep a notepad with you on the table so you can scribble down notes when inspiration strikes. It's a simple task, but it can save you time later when you need to pitch web journals and magazines, as you'll have a notepad loaded with thoughts to offer to your prospect.
Make side notes alongside your daily routine
It's important that your new efforts at writing don't intrude on your existing job or commitments. But in the event that something in your daily life inspires you or gives you the kernel of an idea, jot down a quick note in your notepad or smartphone. This can later remind you that you had had a decent subject to write up later as a new blog post or article pitch.
Get up an hour early
On the off chance that you went to bed an hour early the previous evening, you can set your alarm to get up an hour early the next day. This allows you to get started on your writing before having to begin your daily commitments, be they a day job or something else. It's a good time to write, in light of the fact that you can get one of your daily writing goal completed early on, allowing you to concentrate on the other aspects of your day without the nagging feeling that you're not achieving much with your writing.
Don't do this after nights where you had to stay up late. All things considered, it's better for you to get that extra hour of rest in bed, keeping you fresh and healthy.
Last but not the least; remember that it doesn't have to be a drawback that you're new to freelance writing: it can be a benefit. You have all that it takes to demonstrate to your reader that you're inventive, positive and dependable. So stop thinking about how you'll be a freelance writer 'one day'. You have what it takes to do it now.