When I first started out as a copywriter I attended a marketing seminar where a famous copywriter – or at least famous in marketing circles – conducted a Q & A session.
Compare prices for marketing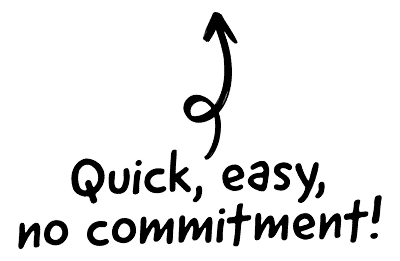 It was very busy and, despite earnestly raising my hand in the style of over-eager schoolchildren everywhere, I didn't get to ask my question. This was: 'What works better – long copy or short copy?'.
You may not be familiar with these terms but they refer to the amount of text on a piece of promotional literature. A one-page sales letter, for example, is short copy, whereas a four-pager would be considered long copy.

The CRM platform to grow your business
Great for entrepreneurs
Powerful data analytics
Manage sales and data

Seamlessly connect data, teams, and customers
Cutting-edge marketing
Ideal for teams or solo use
Measure sales conversions

Powerful web builder and advanced business tools
Great for startups
Powerful web page builder
E-commerce available

Supercharged content planning
Great for marketing
Better than lists or sheets
Manage social media

Create a new website in 10 minutes. Easy.
Launch your website fast
Powerful data intuitive
No coding skills needed
As I walked to my car after the event I saw the famous copywriter getting into his Jaguar. Plucking up courage, I went over and asked him my question.
'What works better – long copy or short copy?'
He looked at me with the weary gaze of someone who has been asked that question once too often and replied that "copy should be as long or short as it needs to be", before getting into his Jag and speeding off.
At the time, I was a little annoyed at what I took to be his glib answer but now, with many years of marketing and copywriting experience behind me, I know exactly what he meant.
There is no such thing as too long or too short when it comes to copy. If the copy works effectively for what you are trying to sell, then that is the copy you should use – whether it be half a page or ten pages long.
When writing sales copy, you need to give the prospect enough rational reasons to back their decision to purchase – when you have done that you can stop writing, but not before. Therefore, length of copy is likely to be guided by the amount of questions the prospect is asking him or herself. How much will it cost? What benefits does it offer me? How does the product work? Am I tied into anything if I buy? Is there a guarantee?
As a general rule of thumb the more expensive or complicated a product or service is, the more copy you will need to sell it, as people will need more convincing. By contrast, if it's cheap and simple then there is only so much you can say – don't waffle on for no reason.
So, before you write anything make sure you put yourself in your potential customer's shoes and think of all the questions they could be asking. When you've answered those questions, you're done – no matter how long or short the copy.