As a freelance designer or writer, clients are the bread and butter of what we do. Without them we wouldn't have a roof over our heads or be able to do the jobs we love, but at the time same it can be a struggle to maintain a harmonious relationship.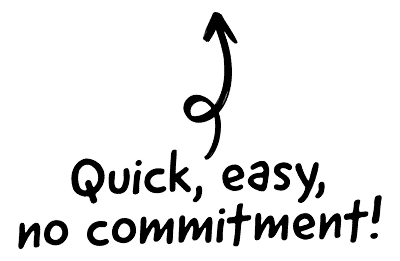 66% of customers feel as though customer care has deteriorated over the past three years, and this can be seen across multiple sectors who are all struggling with creating a lasting relationship with paying clients.
Leads can sometimes be the easy part, when in fact it's getting return custom that's key to the longevity of your business.
If you've got happy clients then they're going to spread the word of your good work, and there's no better marketing form than a recommendation.

The CRM platform to grow your business
Great for entrepreneurs
Powerful data analytics
Manage sales and data

Seamlessly connect data, teams, and customers
Cutting-edge marketing
Ideal for teams or solo use
Measure sales conversions

Powerful web builder and advanced business tools
Great for startups
Powerful web page builder
E-commerce available

Supercharged content planning
Great for marketing
Better than lists or sheets
Manage social media

Create a new website in 10 minutes. Easy.
Launch your website fast
Powerful data intuitive
No coding skills needed
So how can you be the pied piper of your own clients?
Be clear
With any project that you take on, be clear and honest about how long it may take. As a customer there is nothing more infuriating than having to chase someone for work, so keep in mind how your clients might be feeling.
Set a deadline you can both agree on and ensure they understand the timescale that the working is going to take.
Communicate
There's a lot to be said for picking up a phone or arranging a meeting. Don't fall into the trap of simply sitting behind your computer all day and keeping clients updated via social or email streams. This appears lazy and can make you disconnected from your clients.
Taking the time for regular calls or meetings gives you time to communicate properly so that no ideas are lost in translation. Plus a break away from the office can often get those creative juices flowing.
Manage
Of course getting the time to call or meet people is just part of a long process. Managing your clients and getting to know them should also be part of your work. Book in a time that is convenient to you both, this way you have a set date when you can both ask questions and get the most from your conversation.
Don't talk jargon
When discussing projects with your clients ensure you don't use too much technical jargon. They aren't in the industry you're in, and may feel overwhelmed and confused by reams of talk that makes no sense to them. Explain things clearly and in the most understandable way. Perhaps even giving examples.
Make it your own
Being creative sets you apart from all the usual customer care mumbo jumbo. As it's your business and your work on the line, make your up your own customer care system.
Who said you had to follow the rules? There are lots of examples that you can take the lead from such as these, which will inspire you to take it a step further or to go that extra mile. Making a lasting impression from start to finish will always lead clients back to you.