Taking the leap from agency to freelance is a common theme throughout the creative industries. Our work often lends itself to flexible hours and doesn't necessarily come with huge overheads, making it an appealing proposition.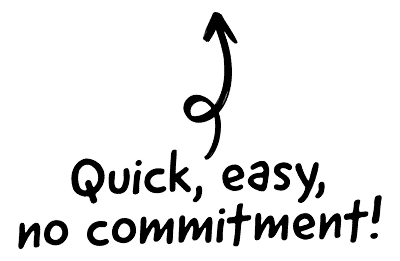 It's good to be prepared for the cultural changes that come with the move, however. I went freelance almost two years ago and although I often work with other marketing agencies and freelancers, a lot of the time I work on my own. I love it, but some things took time to get used to after working for agencies for so long. So here, in my view, are the top 5 culture shocks you could come across if you go freelance – and how to deal with them.
1. A motivational meltdown
An agency I used to work in had an award every week for best coverage. Another I know had a bell on reception that people could ring when they had a 'hit' (that one was a bit annoying after a while). Freelancers don't have any of this motivational support, and it can be missed – not just when celebrating. Colleagues are excellent sounding boards for creative ideas and debate, as well as picking you up if you haven't had a good day. If you're of a sociable disposition, try doing office shares or make sure you have a good network of people around you – either online or local to where you work – so that these people can be your substitute colleagues, providing company and camaradarie.

The CRM platform to grow your business
Great for entrepreneurs
Powerful data analytics
Manage sales and data

Seamlessly connect data, teams, and customers
Cutting-edge marketing
Ideal for teams or solo use
Measure sales conversions

Powerful web builder and advanced business tools
Great for startups
Powerful web page builder
E-commerce available

Supercharged content planning
Great for marketing
Better than lists or sheets
Manage social media

Create a new website in 10 minutes. Easy.
Launch your website fast
Powerful data intuitive
No coding skills needed
2. A crave for the commute
It's wonderful that the commute to work is reduced or removed altogether. But the commute can be a time to ready your mind for work. It can help you focus and sort out the tasks in your day. So it's good practice to try and replace it with another routine, be it a walk to the local shop or a quick gym visit, to clear the mind and make the switch from 'home' to 'work' mode.
3. Tunnel vision
My office is quite big and light, I'm lucky. I keep the radio on all day and find photos and plants very soothing (apparently it's important to have 'life' in your office and in the absence of pets and colleagues…!). It's easy to get sucked into staring at the screen for hours on end though, and this is not good. Get up, leave your office. Make tea, take a sketch or note pad outside. Sit somewhere different to make phone calls. Do something else to save your eyes if nothing else!
4. Messed up mealtimes
You'll find your own work routine, and I often find that I work best in the morning. Which can sometimes make for a very late lunch! I think it's important to break for meals wherever possible and if you can, go out for lunch, meeting a contact or a friend. Switch off for a while and return with renewed focus.
5. Guilt
This one hit me hard. After working in agencies for almost 20 years, I couldn't get used to the fact that I could finish at midday sometimes, picking up where I left off that evening. Free time between paid for work should be used effectively – and now you have to manage your own admin, finances, networking and marketing, so there is plenty to do. But it's OKAY to give yourself time off and change your hours around, so embrace that new-found flexibility. You're the boss – give yourself permission to have a bit of time off now and then!