For those people involved with and interested in User Experience design will understand that it is important to keep up to date and up to speed and there are a number of publications available, below is a summary of five books that are currently available.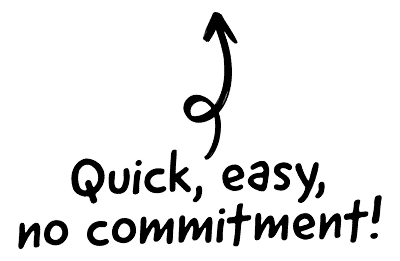 Information Architecture for the World Wide Web (Third Edition)
This book really is aimed at those people who work on large websites and large amounts of data. The book informs the reader about the information architecture system before following up with in depth information on navigation, labelling, searching and browsing. The idea of the book is to help the reader create a website that is simple to use. This third edition has added more in depth knowledge to this subject and there are updated examples as well as new information on navigational and information systems. The book provides in–depth and supportive lessons while ensuring that the reader understands that information architecture is far from complete. Read more about this book.

The CRM platform to grow your business
Great for entrepreneurs
Powerful data analytics
Manage sales and data

Seamlessly connect data, teams, and customers
Cutting-edge marketing
Ideal for teams or solo use
Measure sales conversions

Powerful web builder and advanced business tools
Great for startups
Powerful web page builder
E-commerce available

Supercharged content planning
Great for marketing
Better than lists or sheets
Manage social media

Create a new website in 10 minutes. Easy.
Launch your website fast
Powerful data intuitive
No coding skills needed
Neuro Web Design: Why They Click
The aim of this book is to make the reader understand why people make the choices that they do. We may think we understand but there are a number of neurological emotional responses that will come in to play to help make a decision. This book delves into the methods used to lure people into making choices. These methods range from Choices, Social validation, scarcity and fear of loss, pictures and stories and commitment and consistency. We make decisions based on what others have done, how much of something is left and how we do tend to sway towards familiarity. Overall, this is a fascinating book that gives a great insight into the human thought process. Learn more about this book here.
Rocket Surgery Made Easy
This book can be used as a brilliant guide for those who want to develop and improve their websites themselves. The idea of the book is to help test a website and then walk the reader through every step. The book offers the scripts and test cards required to begin the process and the best techniques are included in the book as well as important things to avoid. The beauty of this book is that no prior knowledge is required and it understands that you are not a professional. As it is a small book it does not contain huge amounts of new information but it certainly contains all the information required for a novice. Learn more about this book here.
Handbook of Human Factors in Web Design
This book aims to look at the factors involved in web design and covers issues such as screen design, input devices and the organisation of information. It also touches on new technologies that will be used in the future. The book works on content related to the creation of websites as well as designing websites that are aimed at universal access. The chapters on Web Psychology allow the reader to understand what users think when browsing websites which has an impact on design plus the book relates to the importance of the costs and benefits. The book is primarily aimed at researchers and practitioners however it can be used for advanced courses. Get book in paperback or for Kindle here.
Lean UX: Applying Lean Principles to Improve User Experience
The idea behind this book is to give the reader the ability to carry out User Experience in a small team. There are stories included in the book along with guidelines which will enable the reader to design more efficiently. Structured in a way that allows referencing to be carried out easily it focuses on user experience for managers, developers and UX designers. It offers an insight into product development, working on an understanding of how to implement it in an agile environment. Find out more about this book here.