We are living in an ever evolving technological world that is changing day by day. Smart phones, personal sensors and even medical wearable sensors are on the rise. This has brought us to the edge of a new revolution and we have to adopt and adapt. Wearable technology is getting smarter and more accurate and they creeping into our lives and changing our lifestyle daily.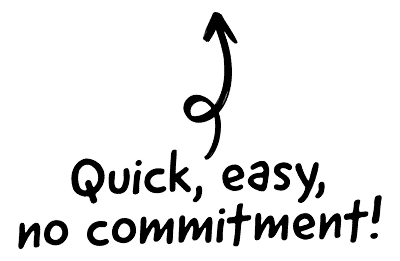 Let's look at the types of wearable tech currently on the market.
Wearable tech built for fitness
Look at Fitbit Charge Wireless Activity; it is built for running, cycling and gym. It enables you to track your workouts with its movement based tracker. It is packed with a full OLED screen that display calls and text messages making this a great fitness watch.

The CRM platform to grow your business
Great for entrepreneurs
Powerful data analytics
Manage sales and data

Seamlessly connect data, teams, and customers
Cutting-edge marketing
Ideal for teams or solo use
Measure sales conversions

Powerful web builder and advanced business tools
Great for startups
Powerful web page builder
E-commerce available

Supercharged content planning
Great for marketing
Better than lists or sheets
Manage social media

Create a new website in 10 minutes. Easy.
Launch your website fast
Powerful data intuitive
No coding skills needed
At first glance the Orbit is an activity tracker which monitors your sleep, steps and calories burnt. But looking further this band has a Runstactic app that displays information about your run, on your wrist band.
The Mio Alpha2 is definitely built for sports, with it's ergonomically silicone curved screen, it is one of the best looking fitness watches. During your workout you can expect stats like a simple timer, calorie count, pace, distance and heart rate. It also boasts two heart rate training modes, one track and alerts you when moving outside of a single time zone and a second that keeps tabs on your BPM across all five time zones. For this model they have left out the built-in GPS, so no pace and distance stats calculated using an accelerometer but swimmers will be pleased to hear that it is water resistant up to 30 meters.
We can look forward to the Jawbone UP3 in 2015 which will be the most advanced wrist tracker on the market, from its design to accuracy, with the bar set high for future wrist bands.
Wearable tech for healthcare
On the medical front at least half of all adults live with one or more chronic illness and this is on the rise. Chronically ill patients with wearables could provide a long-term view of overall health, providing data on an evidence basis to track these chronic illnesses. Cholesterol, blood pressure, heart rate, cortisol to mention a few are all gathered by this wearable. FDA-approved wearable devices are being prescribed more and more. This is valuable because a patient with cardiac illness, blood pressure, cortisol levels and cholesterol needs to be closely monitored.
Quanttus is designing a wearable, which is in its trial stage, which can produce clinically sound blood pressure measurements. Google Glass was used for the very first time in an operating room by Dr Parekh, and ever since, he has used the wearable headset during his surgeries. He has also intends on using it to stream live feeds of his operations in hospitals and use it as a means to train and educate surgeons.
It has become increasingly popular to use smart devices in healthcare institutions, from nurses noting and logging patient vitals to doctors scanning barcodes on hospital beds to pull up patient medical records, and this all in real time.
So what can we expect in future?
Smart watches are becoming difficult to choose, looking at start-ups like Pebble to Apple, producing smart watches every 30 seconds, and changing the face of digital wrist watches. Android Wear has already produced eight watches and they are not stopping now. LG Watch Urban now has an updated OS and will hit the shelves soon.
These Smart watches provide important information form text messages to emails. Apps and notifications is the biggest difference between a smart watches and fitness wrist bands. Samsung Gear is said to have a new round-face, and with the leaked information it will come out in two models, a 3G connected model and a Bluetooth model both will offer wireless charging. However the release date has not yet been confirmed.
Tag Heuer has made their appearance for smart watches in 2015 and they have partnered with Intel and Google making it the first luxury Android Wear smart watch. With a replica of the original Tag Heuer Black Carrera it is said to give the impression of wearing a normal watch, with a hint of the distinctive Tag Heuer elegance.
We need to educate ourselves in the evolving technological era because there is definitely a wearable tech future ahead, and this one will modify modern society as we know it. Our leaders in this industry are business minded when it comes to developing their products, trying to enhance workplace efficiency and performance of businesses.
Google Chairman Eric Schmidt, earlier this year, went so far as to describe his vision of the future as (and not surprisingly at all) 'disappearance of the internet.' This gives us an idea of where we are heading, but for now the wearable tech future is still very young but open to every possibility with only our imagination as our limit.