For companies with access to a large database it's all too easy to fire out generic content in the hope that someone will be interested. However, if you want to see results it's important you reach the right customers – the ones that really want to know what you're offering.
Compare prices for marketing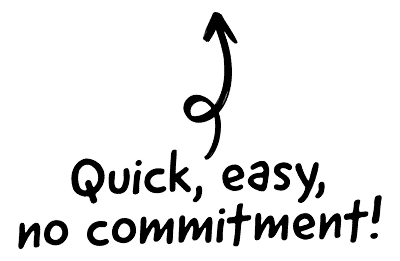 In order to deliver messages that resonate, marketers must identify consumer trends and separate their customers into groups accordingly.
Divide and conquer
Segmentation enables businesses to deliver highly targeted, relevant and personalised content. If you can deliver the right content, at the right time, to the right people then your chances of making a sale are greatly increased. The time and effort it takes to segment your database is worth it. Whilst it may be simpler and quicker just to send out the same message to a broad audience, you will reap the rewards if you personalise and target your content.

The CRM platform to grow your business
Great for entrepreneurs
Powerful data analytics
Manage sales and data

Seamlessly connect data, teams, and customers
Cutting-edge marketing
Ideal for teams or solo use
Measure sales conversions

Powerful web builder and advanced business tools
Great for startups
Powerful web page builder
E-commerce available

Supercharged content planning
Great for marketing
Better than lists or sheets
Manage social media

Create a new website in 10 minutes. Easy.
Launch your website fast
Powerful data intuitive
No coding skills needed
When a business reaches a certain size it stops being possible to touch base with customers individually. As such, businesses need a robust database of collected customer data and external market research that allows content to be as accurately tailored as possible.
By dividing your market into coherent personas and creating a targeted approach for each group, your message has much more chance of being heard and followed than if you adopt a more generic approach.
Reach the right audience at the right time
Businesses can build a picture of their target groups by researching previous customer behaviour. For example, finding out what products certain customers have purchased in the past helps identify unique customer prototypes. If this information isn't available, ask for it. Surveys, phone interviews and feedback questionnaires can all help you build up a profile of your various customers. Once you have a picture of your audience, split it into groups based on factors such as age, location, sex and purchase behaviour. This allows you to keep a record of the customers you want to target most.
Travel agencies may split their clients into the following categories: culture seekers, families with children, young people aged 18-30 and those seeking relaxation. Once you have a segmented database, target the groups via email. The promotional emails can be tailored to suit various segments with different URLs included to take users to personalised landing pages which prepopulates content to reduce the effort required by the customer. In addition, tracking codes can be added to the links to monitor users' behaviour and capture data such as preferred airports. People who live in Edinburgh can then get promotional emails for flights from Edinburgh airport.
Treat your 'connected customers' as individuals
As the mobile market becomes increasingly saturated, the need for smarter and more advanced segmentation is necessary. Whilst five years ago it was less common for customers to engage with brands online, increasingly it is becoming the norm. Previously mobile activity was relatively limited to a young demographic, but widespread adoption of smartphones means this is no longer the case.
To capitalise on this expanding audience, brands must recognise that the needs and personas of their connected consumers vary just as much as those they deal with face to face. Marketers must avoid a generic 'one size fits all' approach in favour of tailoring the experience to specific customer needs if they want to create lasting engagement.
Make your business social
Customers are no longer passive; they like to interact with each other on social media platforms with some brand activity. Creating insightful topics of conversation that your customers can engage with is an easy way to monitor interests and will help you deliver information that is more personal and meaningful.
Traditionally, customers have been divided according to location and demographic, but social media offers the opportunity for invaluable insight into what your customers are talking about and what their needs are.
Engaging with your customer directly will make your brand a trusted party that customers can approach to provide feedback as well as an insight into their needs. Being active on social media will also add to your reputation and trust in your products by giving a voice to happy customers.
Good results take time though, and the success of your brand on social media depends upon how well you maintain the engagement through ongoing conversation.
Meet the demands of the mobile customer
Connected customers expect more from businesses these days, and having a mobile friendly website is only the beginning. Things like personalised treatment, promotional pricing or the ability to purchase anytime and anywhere are of far more importance to today's connected customer. The key to continued brand engagement is to tailor the experience to specific customers. In order to remain successful, businesses need to cater for an increasingly connected customer base expecting a seamless and unique experience.
Let your customer say 'no'
Letting potential customers opt out of marketing activity or set their communication preferences is key in establishing trust between business and consumer. Though it may seem counter-intuitive, providing customers with the option to opt out of email marketing and pop-up ads ensures that those remaining are receptive to your message. This will also likely save your business money by avoiding charges for sending communications to people who are unlikely to complete the purchase process. For those that remain, ensure that the pop up ad relates directly to the page that it appears on in order to ensure you're targeting the right consumer.