A payroll manager is an essential cog in any payroll department, whether yours is in-house or you outsource your payroll work.
Compare prices for payroll & HR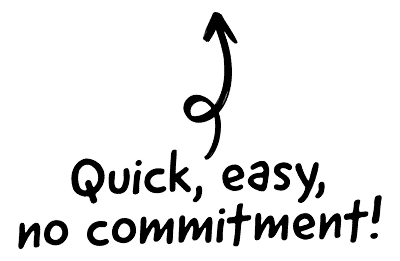 In our guide we will look at exactly what the role entails and some of the things you will need to consider when deciding on the best option for your UK business.
What is a payroll manager?
If you deal with your payroll in-house, then your company will employ their own payroll manager. This is an individual who will be responsible for the payroll, compliance with regulations and also the overseeing of anyone else who works within your payroll department if it is large enough. In a smaller company they may, in fact, be the only member of staff who works on your payroll.

The CRM platform to grow your business
Great for entrepreneurs
Powerful data analytics
Manage sales and data

Seamlessly connect data, teams, and customers
Cutting-edge marketing
Ideal for teams or solo use
Measure sales conversions

Powerful web builder and advanced business tools
Great for startups
Powerful web page builder
E-commerce available

Supercharged content planning
Great for marketing
Better than lists or sheets
Manage social media

Create a new website in 10 minutes. Easy.
Launch your website fast
Powerful data intuitive
No coding skills needed
This varies slightly to the role of a payroll manager when you outsource your payroll to another company. In this instance, your payroll manager will be the person that you liaise with within the payroll company. They will deal with all aspects of your payroll, but they will also deal with payroll for other companies as well. They will be a highly knowledgeable individual on all matters payroll.
What skills does a payroll manager need?
The role of a payroll manager can be quite a diverse one and the following skills are those that will be needed to complete the work effectively:
Good customer service skills
Leadership skills
Ability to remain calm under stress
Patience
Good administration skills
Attention to detail
The ability to work well under pressure and be able to accept criticism
Business management skills
Sensitivity and understanding – some of the information a payroll manager will handle can be of a sensitive nature
The other skills that will be important in a payroll environment are good computer skills, and a good understanding of maths, although much of the maths work involved in the role will be done by payroll software.
Payroll manager software – what are the leading products and how do they compare?
There are plenty of different payroll software products out there to help you with your payroll administration. Here, we look at some of the leading products that are available and how they compare:
Sage Business Cloud Payroll – Very easy to use, in fact one of the easiest you will find on the market, Sage Business Cloud Payroll offers every feature you should need for comprehensive payroll processing. It is HMRC compliant and can print payslips. (Read our Sage payroll review)
KashFlow Payroll – This is a more customisable solution and is also cloud based for greater security of your employee information. Easy to use, you can manage all of your payments and also create reports. (Read our KashFlow Payroll review)
Xero Payroll – Another cloud based solution, this flexible option can assist with pensions, finances and payroll. There are continual upgrades so you will always have the most up to date information at your fingertips and they also offer account advisors who can talk you through any technical issues you encounter. (Read our Xero Payroll review)
Intuit Payroll – the 24/7 support feature of the Intuit Payroll software is great for anyone who is perhaps a little less experienced at doing payroll and would benefit from having someone to call. The software also offers access to payslip printing and services such as HMRC submission.
Iris Payroll – This software will help you cut your administration time. Payments can be automated, and the software can help you ensure that you meet your deadlines. This software is very user friendly. (Read our IRIS Payroll review)
FreeAgent – An incredibly popular choice, FreeAgent means there is no need to use separate systems for your payroll and accounting. It's a very user friendly software option and gives you all of the functionality you should need.
Payroll manager costs – what should a business expect to pay?
It is important that your payroll is managed properly, whether you employ your own payroll manager or outsource your payroll requirements. The amount that you pay will, however, vary based on a range of factors.
If you are employing your own payroll manager in-house then the average salary for someone in this role who is just starting out is around £22,000 pa. This can rise up to around £50,000 pa for someone with a lot of experience and qualifications.
When you outsource, the costing structure will be completely different. Instead of paying a salary, the usual payment structure is that a payroll management service will charge you a set fee per month for the service that they provide. You may be offered the choice between a basic package, a standard package and a more comprehensive package, and should expect to pay around £4 per month per employee.
Payroll manager services – what types of service are available from payroll managers?
Payroll manager companies do not all offer the same payroll services, so you will want to shop around to find one that is offering exactly what you want. There is little point paying for part of a service that you don't actually need.
Generally you will find that the services that are on offer are a fully managed payroll service or a part-managed service.
If you do not want to do any of the work that is involved in running a payroll for your business and want to outsource everything, then a fully-managed service will allow you to do this. A part-managed service means that you will only outsource those parts of your payroll that you want to hand over to someone else.
Outsourced payroll management – top 10 providers reviewed and compared
If you want to use an outsourced payroll management provider then our list of the top 10 providers out there will give you a great starting point.
| Rank | Company name | Why it made the list |
| --- | --- | --- |
| 1 | Payroll Options | A great choice for UK small businesses who need a basic payroll provider. This is a great choice if you need an easy and simple service that is available at a great price. Payroll Options is a no-frills, no nonsense choice who will do exactly what you need them to do. |
| 2 | Buzzacott | Catering to an incredibly diverse range of clients, Buzzacott is a good option of your business is a little niche. They are a specialise payroll provider who are well versed when it comes to dealing with the more unusual set up. |
| 3 | Jeffreys Henry LLP | A London based accountancy firm that also deals in payroll, this is a company that have built up an enviable reputation over the years. They offer part or fully managed services making them a great all round choice. |
| 4 | Payplus | Payplus believe in what they do which is why they guarantee that if there is an issue as a result of them processing your payroll incorrectly, they will give you your money back. They understand the importance of offering an efficient and effective payroll service. |
| 5 | Crystal HR & Payroll Ltd | For friendly and personal service Crystal HR & Payroll Ltd are another great provider. In addition to the standard packages, they also have specialist packages including person payroll, carer payroll, and nanny payroll. |
| 6 | ASP Payroll | ADP is a global company offering UK coverage. They offer both HR and payroll services ensuring companies are supported at every stage within the employee lifecycle, from recruitment through to P45s. |
| 7 | Just Payroll Services | Just Payroll Services only deal with payroll, so you know exactly what you are getting. The offer all of the different services you would expect including a part managed option. |
| 8 | MHR | MHR are known for their use of great technology, specifically iTrent which is one of the best software solutions out there for payroll. They offer a fantastic service backed by top of the range technology. |
| 9 | Payescape | Payescape offer a solution that is incredibly streamlined. They specialise in working with smaller companies and ensuring that their approach makes the process as smooth as possible. If you are looking for security, then their cloud-based solutions offer peace of mind. They also offer a transparent pricing structure. |
| 10 | Moorepay | Moorepay are a substantial company with a huge client base and a reputation that means you will be in very good hands. They offer a fantastic range of payroll solutions tailored to the needs of each individual client, so if you want to ensure that you are getting exactly what your company needs, they offer one of the best options out there. (Read our Moorepay review) |
What qualifications does a payroll manager need?
There are a number of ways to become a payroll manager. An introductory college course to bookkeeping and payroll is a good place to start. Many people start work as a payroll clerk and work their way up to the position as a result of valuable knowledge gained over several years working in a payroll environment. It is also possible to work your way up from an apprenticeship in payroll to a managerial position.
Anyone who is interested in a career in payroll should ideally have a minimum of 4 GCSE's at grades 9-4 (A* to C) – these should include Maths and English.
What certifications and accreditations does a payroll manager need?
As we have already mentioned, it is possible to become a payroll manager as a result of working hard and starting at the bottom in a payroll department. You can eventually move up to become a payroll manager. If, however, you are looking to become a payroll manager immediately then you may want to consider taking a Foundation Degree in Payroll Management. This is the only University accredited payroll qualification in the UK and can be taken via the CIPP.
How to hire a payroll manager – step by step
Hiring a payroll manager can seem daunting, but it shouldn't be. There are a few simple steps that you can follow that will make hiring a payroll manager for your business an easy task.
How to hire a payroll manager
Promote from within

Take a look at the skills and knowledge you already have in your payroll department. One of your payroll clerks may be interested in the position and have the necessary knowledge and potential.

Conduct internal interviews

If you have someone with the right skills who is interested conduct an interview in order to make a decision.

Search online

If you have no one suitable then see if you can find someone online who is looking for a payroll manger position.

Network

Reach out and see if anyone else knows of someone who is looking for a payroll management role.

Advertise the position

Place adverts for the role, this might be online via an agency or even on your own website or social media platforms.

Interview

Once you have done all of the above, assuming you didn't have a suitable candidate internally, then the final step to finding your payroll manager is to interview and find the best person for the position.
What are the risks associated with choosing a payroll manager?
When you outsource your payroll, you are entrusting someone else to look after the very important task of paying your employees correctly and on time. There are a couple of risks that can be associated with choosing to outsource your payroll, these include:
Not being able to deal with issues straight away
Paying for services that you don't actually need
A potential lack of expertise from the person processing your payroll
Poor payroll quality
Data security issues
Choosing the wrong payroll company to manage your payroll
FAQ
What does a payroll manager do?
A payroll manager is responsible for a range of duties within the payroll department including supervising any other employees in the payroll department, issuing pay to employees and auditing the payroll. They are also responsible for ensuring that accurate records are maintained and also reports relating to payroll transactions. The will also need to make sure current regulations including GDPR are adhered to.
What is a payroll manager?
A payroll manager, sometimes referred to as a payroll administrator, is the person who manages a company's payroll department.
How to hire a payroll manager?
You may want to employ the services of a specialist agency who help deal with individuals looking for employment within the field of finance related roles, including payroll. They will be able to assess potential candidates for you and make finding a payroll manager a much easier task.
Where to find a payroll manager?
If you are looking to outsource your payroll and need to find a payroll manager to assist you with this then it can often be worth asking around for recommendations from other local companies who use an external payroll manager. An internet search will also help you to find good companies who can help you.